Offender management systems (OMSs) provide law enforcement officers with seamless access to critical information. With OMS, officers can obtain both public and private information using a comprehensive enterprise management system designed to track and manage the life cycle of an offender's incarceration from intake through release.
There are countless benefits from implementing an offender management system for law enforcement agencies. Here is a look at the benefits of an OMS and how to get started with the offender management system offered in the OpenFox Suite.
1. Effortless Implementation
Many law enforcement agencies become overwhelmed by ongoing accumulation of data spreadsheets. Making the switch from traditional filing cabinets to efficient software solutions can save agencies a significant amount of time, space and energy. Offender management systems provide users with effortless implementation, allowing agencies to get up and running as quickly as possible.
An offender management system is an easy-to-use tool that can be easily implemented into existing infrastructure. These comprehensive tools can help improve user experience and the overall efficiency of the agency.
2. Customized Reporting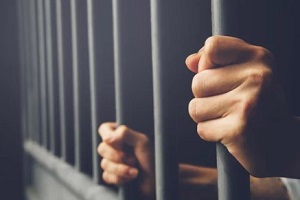 Reporting is a daily task for law enforcement agencies who are responsible for managing the status of offenders. Access to the right technology can help officers enhance their reporting capabilities while reducing issues including errors and duplicate data. Offender management systems enable users to compile and distribute reports using scalable reporting capabilities.
With an OMS, users can create customized reports to provide officers with the most amount of useful information possible. Versatile compiling and reporting tools make it fast and simple to create in-depth reports that could prove useful at a later date.
3. End-to-End Management
Law enforcement agencies are required to closely track and manage offenders, starting from their initial intake through to their release. This full cycle of tracking and reporting relevant criminal activity is essential to help keep communities safe from potential reoffenders.
Offender management systems provide users with simplified end-to-end management that enables them to manage cases from start to finish using easy-to-obtain information from an expansive database. Robust management tools and features help law enforcement agencies become more prepared and agile.
4. Informed Decision-Making
Making decisions regarding the status of offenders and their effect on the general public can prove difficult when there is insufficient information. OMS software seamlessly integrates with records and other data to allow law enforcement officers to make intelligent and data-driven decisions.
Having the information and resources necessary to make informed decisions is imperative to maintain optimal security. Offender management systems allow officers to follow the journey of offenders throughout their incarceration.
5. Access to a Central Repository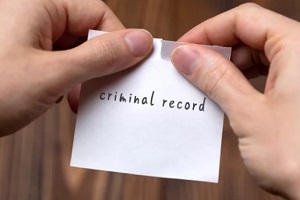 Offender management systems provide users with a criminal history application that includes a wealth of information organized around a central repository. This repository is used to manage identification and personal information, as well as the creation and maintenance of criminal history information.
With OMS software, law enforcement officials can gain access to a wide range of data, such as offender arrest events, custody data, dispositions and prosecutor data. The design of an offender management system also supports other types of useful applications associated with criminal history applications, such as protection against processing, firearm permits and sex offender registry data.
6. Valuable Capabilities
The offender management system uses a Relational Database Management System, such as MS Sql or Oracle, to help manage application data. Other capabilities include obtaining disposition data and National Fingerprint File and NCIC Interstate Identification Index functionality support.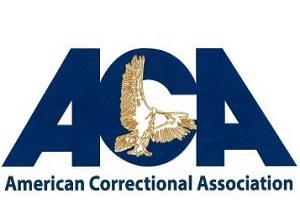 Users also have access to an interface with the Department of Corrections for population data related to offender intake, criminal activity and release. A workstation provides support for message switch transactions, offline tasks and reporting capabilities for task management.
7. Meets Compliance Standards
When using any type of software for business purposes, it is essential to ensure that the software solution meets certain standards. The OpenFox Offender Management System offers a complete inmate trust accounting solution that contains innovative auditing tools that can be used to help measure compliance standards with the American Correctional Association (ACA).
Get Started with CPI OpenFox Today
Offender management systems have been used for more than a decade. However, not all of these software solutions offer the same tools, features and capabilities. With easy integration, seamless reporting and end-to-end management, the CPI OpenFox Offender Management System can help improve the efficiency and workflow of any law enforcement agency's criminal history system.
The friendly and experienced team at CPI OpenFox assists law enforcement departments of all sizes with the implementation of an innovative offender management system to ensure that officers have access to all of the information they need to do their job effectively.
For more information about the Offender Management System offered in the CPI Firefox software suite or to get started, schedule a consultation online or contact CPI OpenFox by phone at 630.547.3088.