Successful police work requires a willingness to share data and collaborate within and across organizations. Therefore, law enforcement must have access to the proper technology to aid them in their operations. Software-as-a-Service (SaaS) is a type of software licensing and delivery model. SaaS enables users to access software online via a subscription instead of purchasing and installing software on individual computers.
Also known as "on-demand software," SaaS allows police departments to access information quickly and effectively. With swift data access, law enforcement officials can quickly respond to crises and prevent the escalation of incidents. Cloud computing has been found to help mitigate a wide range of risks that have the potential to directly impact the law enforcement industry.
Learn more about SaaS, potential software risks that police departments may encounter and how cloud computing can help reduce these threats and streamline operations.
What Is SaaS?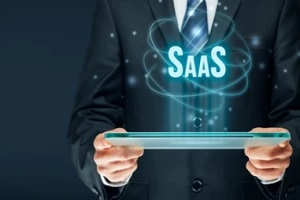 SaaS is a popular form of cloud computing that police departments across the country use to gain access to applications over the internet. Software-as-a-Service is not an entirely new concept by any means. Police departments that use email, office tools or calendaring already use a form of SaaS.
With SaaS, organizations purchase a service on a pay-as-you-go basis from a cloud service provider, meaning users only pay for what they need. Organizations essentially rent the use of an app and by using the internet, typically with a web browser, can connect to the software.
App data, app software, middleware and all underlying infrastructure are located within the service provider's datacenter. Cloud service providers are responsible for managing the software and hardware, as well as ensuring that the apps and data are both available and secure.
Software-as-a-Service enables police departments to get up and running quickly and with a minimal upfront investment. This can be beneficial to departments that do not want the significant upfront costs or extensive downtime associated with on-premises software solutions.
Benefits of SaaS
Police departments that choose to move to a cloud-based solution can enjoy a wide range of benefits, such as:
Cost Savings – With SaaS, there is no software or hardware to purchase, as well as no installation or maintenance costs. Users only pay for the cost of their subscription, and they maintain ownership of their data. Police departments do not have to worry about fees for new releases, upgrades or enhancements as these are all part of the subscription and are automatically made available upon release.
Less Time Wasted – SaaS applications are available over the internet. This means that police departments spend significantly less time on installation and configuration. Getting started is as easy as logging into the already-configured applications via a web browser.
Seamless Integration and Expansion – Cloud computing solutions are scalable, meaning they can be reduced or increased as needed. SaaS enables organizations to easily modify their applications to fit their needs without having to purchase additional hardware or bandwidth.
Convenient Mobility – Users can log into their applications from most internet-enabled devices. This on-demand access provides police departments with flexibility and convenience.
Software Risks in Law Enforcement
Police departments are particularly reliant on digital tools to share information, collaborate and complete workloads. Unfortunately, the use of software poses certain risks to organizations, making them susceptible to data loss, corruption and cyber-attacks.
With on-premise software, configuration is often limited. Certain software built for general purposes will often fall short in terms of security, creating privacy gaps that allow cybercriminals to enter and steal information. When it comes to security, police departments are held to a higher standard and are expected to protect the public, not put them at risk.
Law enforcement is a common target for cybercriminals. Police departments often encounter a variety of threats, such as malware, ransomware, phishing emails and social engineering. While there is no way to completely protect against these risks, moving to the cloud can significantly reduce the likelihood of these serious threats.
How SaaS Can Help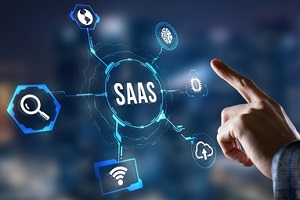 Cloud service providers implement strict sets of policies and procedures to ensure the security and privacy of customer data. These security practices help make SaaS apps trustworthy and safe.
Police departments have the opportunity to safeguard their sensitive data by implementing SaaS security practices, such as end-to-end data encryption. With end-to-end encryption, interactions between the user and server occur over SSL connections and are encrypted.
Many providers also undergo vulnerability testing by security experts to ensure that their systems are secure. Comprehensive SaaS security checks typically consist of both manual and automated checks that consider the latest threats and real-world scenarios.
Getting Started
Police departments have a duty to keep the public safe, which also means protecting sensitive data that could pose a threat. CPI OpenFox offers reliable, optimized and secure law enforcement software solutions that are used by local and state police departments across the U.S. To learn more about how SaaS can reduce software risks, contact the experts at CPI.