Modern law enforcement practices require police to effectively share information between databases. While law enforcement is limited by jurisdictional boundaries, criminals are not restricted by these confines. With streamlined information sharing capabilities, law enforcement agencies can compare cases with one another, avoiding duplicated efforts and time wasted chasing dead ends.
While there are many benefits of information sharing in the law enforcement industry, police continue to face challenges that make their jobs more difficult. Some agencies do not have adequate business models that support advanced information-sharing, while others may encounter barriers due to outdated or inferior technologies.
It is important to understand what information-sharing obstacles exist between law enforcement databases and how to resolve these issues for a more comprehensive sharing of data.
Importance of Information-Sharing in Law Enforcement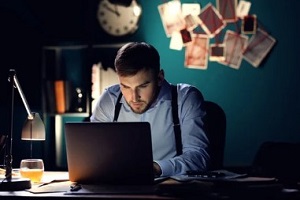 In today's high-tech environment, law enforcement requires more than just a willingness to work together to remain successful. Police officers must have the ability to share data, information and intelligence effectively across jurisdictional boundaries.
Advances in technology have granted law enforcement amazing opportunities to collect, organize, cross-reference and share information in a way that helps agencies across the U.S.perform their jobs more effectively.
Efficient data-sharing can provide law enforcement agencies with a wide range of benefits, such as increased apprehension rates and reduced victimization.
When police can proactively share data, public safety agencies gain greater insight into crime patterns and trends to better understand and potentially anticipate future crimes within a community. Information databases provide law enforcement agencies with the data they need to increase police presence when needed and better allocate their resources.
Challenges in Information-Sharing Between Law Enforcement Databases
Law enforcement agencies across the country face a number of obstacles when sharing information between databases. Some of the most common challenges encountered include:
1. Unreasonable Technology Costs
Cost is one of the most common concerns for law enforcement agencies seeking new technologies for information sharing. This is especially common among smaller agencies with tight budgets. The cost of computer-aided dispatch (CAD) systems, record management systems (RMS) and other data systems can be exorbitant, making it financially difficult for agencies to upgrade their current systems.
2. Siloed Information Systems
Law enforcement officials often have difficulty leveraging information across databases when systems remain siloed. Police data can be found from a wide variety of sources, such as warrant records, CAD records, license plate reader results and other information.
Officials rely on RMS to document reports of encounters and incidents, and many other record-keeping tools are used to store and share data. Unfortunately, these different tools do not always sync, resulting in extensive time spent organizing and consolidating relevant data.
3. Limited Data Available from N-DEx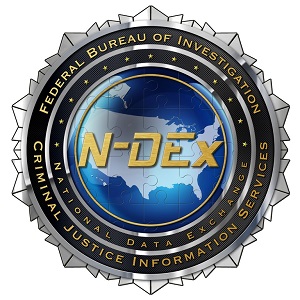 The National Data Exchange (N-DEx) is considered one of the most widely-used law enforcement databases provided by the U.S. federal government. This database enables law enforcement agencies to share certain documents, such as arrest reports, booking reports, incident reports, pretrial investigations, parole records and probation records.
While useful, the N-DEx does not always provide sufficient data to help investigators move forward with their cases. In addition, the N-DEx does not consolidate entries into unified records that can be investigated from a sole point of reference.
4. Complex Information-Sharing Architecture
Another common obstacle that occurs within information-sharing between law enforcement databases is complexity within database systems. Law enforcement information-sharing architecture can often be complicated with just a small fraction of the interfaces being covered by standards. In addition, these standards often overlap or even conflict with one another.
5. Inconsistencies in Narratives
Law enforcement agencies often use record management systems that store a combination of structured, semi-structured and unstructured information, making data sharing more difficult. Structured data often includes fields for data, make, model, type of call and other similar elements.
The unstructured narrative section usually explains the story from the officer's point of view. These reports may have inconsistencies that can interfere with investigations. Information can also become trapped in siloes, preventing law enforcement from accessing the data they need.
Get Started with OpenFox Law Enforcement Software Solutions
Police officers are often tasked with sorting through large amounts of data to access the information they need to do their jobs effectively. Having the right law enforcement software can help eliminate information-sharing obstacles between law enforcement databases and optimize an agency's ability to store and share information.
CPI OpenFox offers comprehensive law enforcement software solutions to police departments and other public safety agencies across the U.S. These enterprise-grade programs work seamlessly to streamline important law enforcement processes and workflows. OpenFox's high-level software solutions are scalable and fully encrypted to protect sensitive information.
Finding solutions to common challenges that affect the law enforcement industry is not always easy. Fortunately, OpenFox law enforcement software solutions can help. Schedule a consultation with CPI OpenFox today to learn more about the OpenFox suite or to get started.