Law enforcement agencies often rely on grants to fund programs, purchase equipment or resolve problems within a department. Grants can be obtained from a variety of sources, such as individual states or the federal government. With access to funds, law enforcement and other public safety agencies are better equipped to enforce laws and defend the interests of the United States.
Getting Started with Grant Writing
Grant funding can make a positive impact on an agency's ability to maintain the safety and well-being of the communities they serve. When writing a grant proposal, it is important to convey a clear message and include information that will make it stand out from competitors.
1. Identify a Need

Begin by researching and strategizing to determine the core need of the agency and establish what goals need to be met. When defining a goal or need be as specific as possible. In addition, set a reasonable budget and ensure that the projected outcome is achievable.
2. Consider Deadlines
Most grants have a specified deadline that must be met if a law enforcement agency wants to be considered for obtaining funding. Confirm the application deadline and start the grant writing process early, especially if there are multiple grants that have deadlines around the same time.
3. Confirm Credentials
Law enforcement agencies applying for federal grants must obtain a Data Universal Numbering System (DUNS) number, as well as register with the System for Award Management (SAM) database. If an agency already has the required credentials, ensure that they are updated.
4. Review Qualifications
Grants have specific qualifications that an agency must comply with to increase its chance of receiving funding. Review these qualifications carefully before applying and ensure that the proposal adheres to them as closely as possible. Consider creating a checklist to avoid overlooking important qualifications.
5. Use Clear Language
When writing a grant proposal, always use clear language free of jargon and complex wording. Opt for active voice rather than passive voice to make the writing more efficient and more engaging. Consider adding specific keywords that are mentioned in the funding organization's missions or goals.
6. Customize the Content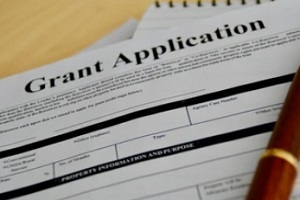 Do not make the mistake of simply copying and pasting a grant proposal you find on the internet. Instead, law enforcement agencies should customize the content so that it is in their own words. Grant proposal content should never be generic; instead, it should reflect the goals or mission of the funding organization.
7. Explain the Importance
Instead of simply stating why grant funding is needed, explain the importance of receiving the funding. Discuss why a certain program or piece of equipment is critical for the safety of officers or the people they serve. Be as specific as possible about the potential impact that grant funding could have on the agency.
8. Attach Required Documents
One of the biggest mistakes a law enforcement agency can make when applying for a grant is to forget to attach required documents. Some grants will require documents that show data for the previous three years. This data can help the funding organization determine who is most deserving of the funding.
9. Include Points of Contact
If the funding organization has a question or concern about the content included in the grant proposal, it is important that they have a reliable source of contact to call immediately. Ideally, a grant proposal should include several points of contact, such as three responsible staff members.
10. Adhere to Guidelines
Many grants specify guidelines that applicants are expected to follow. For example, a grant may require a proposal to be no longer than 15 pages. Instructions may also put limitations on font types, font size, line spacing, the use of graphics and similar elements.
11. Review Resources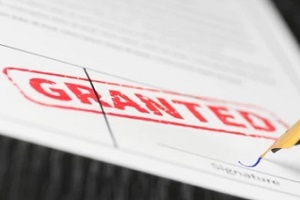 Some funding organizations will provide applicants with resources, such as reference materials or checklists. If these types of resources are provided, take the time to carefully review them before submitting the application. Grant sponsors may also provide information on payment processes which can be helpful to have.
12. Get Grant Writing Assistance
It can sometimes be difficult for law enforcement agencies to write grant proposals on their own. Fortunately, there are a variety of resources that can help streamline the process. Investing in innovative law enforcement technology can prove useful when writing grant proposals.
How OpenFox Can Help
CPI OpenFox has served the law enforcement industry for over 30 years and is dedicated to providing police and other public safety organizations with the innovative solutions they need to uphold the law and prevent dangerous situations.
The OpenFox product suite includes a range of features and tools to help law enforcement write winning grant proposals. For more information about the OpenFox product suite or for law enforcement grant assistance, visit CPI's Grant Page.