Offender Management Systems (OMSs) are often used by police to gain access to public and private information such as arrest events, custody data, dispositions and prosecutor data. Law enforcement officers require access to the criminal histories of offenders to help keep their communities safe.
An offender management system is designed to store data pertaining to an offender's entire criminal history, from the initial intake and classification through their parole or probation. It also provides in-depth information including the amount of time served and any institution transfers that have occurred over time.
Offender management systems also include other data that may prove useful to law enforcement, such as offenders' financial records, personal histories and case management documentation. Using this modern technology, officers are better positioned to create positive outcomes and reduce the potential for crime.
The Basics of Offender Management Systems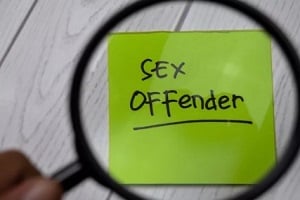 Offender management systems are web-based centralized databases that contain the most up-to-date offender data. They maintain information on all aspects of an offender's incarceration, including charges, sentences, medical, housing and temporary release. Using this software, law enforcement can help track and process inmates more efficiently from intake to release.
Offender management systems offer a wide range of features to make it easier to track and manage offenders, such as streamlined communication through inmate calling systems, jail management systems and court management systems. Individuals who are responsible for offender management activities are required to complete documentation regarding these activities.
The offender data from OMSs are commonly used to make decisions regarding how best to manage an offender. The more controls that a system has to maximize data integrity, the better the processes will be regarding the supervision of offenders.
Integrated offender management systems provide communities with a cross-agency response to crime and possible repeat offenders who may put local communities at risk. With OMSs, the more problematic and persistent offenders can be identified and properly managed jointly by partner law enforcement agencies that work together.
With an OMS, communities are improved by reducing the number of crime victims and improving the public's confidence in the U.S. criminal justice system.
The OpenFox Offender Management System
The Offender Management System by OpenFox makes it easy for law enforcement to gain access to the information necessary to manage offenders and keep the public safe. This innovative software consists of a comprehensive enterprise management system that tracks the incarceration of inmates. It includes easy-to-use tools that can be fully integrated with existing information and records to allow for comprehensive decision-making.
OpenFox's simple design makes it easy to use by all parties. The software is also compliant with all standards set by the American Correctional Association (ACA). Some of the top features of the OpenFox Offender Management System include:
Simple Implementation – Offender management system software tools are easy to integrate into existing infrastructure to enhance efficiency and user experience.
Custom Reporting – With OMS software, users can easily compile and distribute reports using customizable reporting capabilities.
End-to-End Management – Users can manage offender cases in the most efficient way possible using advanced tools and features that help departments feel more prepared.
The OpenFox Criminal History Application uses a central repository to manage identification and personal data. This application is also used for the creation and maintenance of a wide range of criminal history data such as arrest records, dispositions, custody and prosecutor data.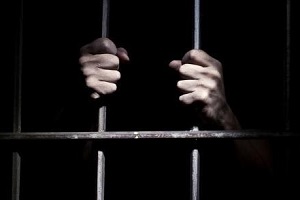 OpenFox's unique design also supports other applications commonly used in offender management such as sex offender registry data, protective order processing and firearm permits.
The capabilities of the OpenFox Offender Management System are plentiful. The OpenFox Criminal History Application uses relational database management systems including the MS Sql Server and Oracle to help manage application data. Some of the capabilities of this application include an interface with the department of corrections for population data related to criminal activity, intake and release.
Other capabilities include National Fingerprint File and NCIC Interstate Identification Index functionality support, as well as the collection of disposition data. The workstation also includes capabilities to support batch and offline tasks, message switch transactions and reporting capabilities for streamlined task management.
Research has found that prolific and persistent offenders are responsible for a large number of thefts, burglaries and other crimes. When law enforcement agencies take the steps to integrate offender management systems, they can better facilitate teamwork to deliver a local response to problematic and persistent offending.
Schedule a Consultation with CPI OpenFox Today
The OpenFox Offender Management System can be used by law enforcement agencies and departments of all sizes to ensure that officers have access to all of the offender data they need to do their job effectively.
With streamlined integration, easy reporting and end-to-end management, officers have all the tools and capabilities they need to simplify data organization and properly manage offenders.
If your agency is ready to get started with an offender management system, contact CPI OpenFox today to learn more about the OpenFox Offender Management System or to schedule a consultation.