The writing has been on the wall for some time, but the latest news articles concerning US law enforcement are not about defunding but about staff shortages that we haven't seen for some time.
National Public Radio (NPR) reports, ' Police didn't get defunded, but many large departments are shrinking.' Although incidents in 2020 may have sparked conversations concerning the funding of the police, the root issue runs deeper than public opinion. In this article, we will look into the reasons why there are fewer police officers serving and what could solve this issue.
The problems US police forces are facing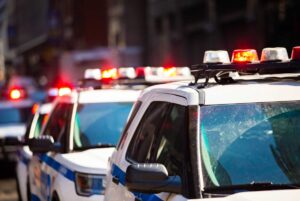 In another article by Fox News, they reported that officer shortages have so heavily impacted a rural community in California there will no longer be any daytime patrols. This is just one of many areas in the US that are experiencing a decrease in the effectiveness of their local police department.
In the previously mentioned NPR report, Capt. Mike Glasser, the president of the Police Association of New Orleans (PANO), said that "We're dealing with a 1,600-officer police department being operated by 900 officers." These numbers are expected to decrease further if this issue isn't resolved.
Glasser suggested that the reasons behind this decrease over two decades are the financial incentives offered to officers to retire early and moving officers to quieter departments in the suburbs.
To combat this nearly 50% decrease in the workforce, considerations have been made to employ civilians to perform less-risky duties like taking statements and investigating property crimes.
However, in 2022 New Orleans Police Department (NOPD) promised to hire civilians for 50 new positions performing established police jobs. With plenty of eligible applicants, the department has named only three hires.
This begs the question, how can support be given to current police officers so they can use their time as effectively as possible?
Streamlining the investigation process with Mea: Connexus
An officer's duties can vary day-to-day, but investigation is a critical component in solving cases and takes time for many police department staff to perform and operate.
Fortunately, there is a tool that can drastically increase the efficiency of law enforcement investigations whilst saving on travel costs and staff costs and increasing the quality of interview evidence. Mea: Connexus, a secure remote video interview platform, was designed specifically for investigation scenarios, especially victim, witness, and voluntary suspect interviews.
Although there might be privacy and safety concerns if you use other, more popular remote video platforms, Mea: Connexus uses the highest levels of publicly available encryption to protect the interview data and employs Blockchain technology to create a sealed 'digital evidence bag' around the content of the interview to guarantee its authenticity. This enables users and external parties to validate the content of a video interview to demonstrate and ensure it has not been tampered with in any way.
Alongside its highly secure infrastructure, Mea: Connexus hosts features that simplify the investigation process.
Time-coded automatic transcription – Mea: Connexus converts each participant's speech to text and presents the hosting organization with a full transcript of the entire video interview, sequentially detailing who was speaking, what was said, and at what time.
Silent observers – Much like the two-way mirror used in interrogation rooms, a silent observer can watch the interviews without being detected by other users on the call.
Bookmarking and annotation – This allows interviews or observers to detail critical points throughout the interview and enable the easy recall of evidence at any point in the future.
Case management -– Recognising that investigations are primarily undertaken by groups of individuals, Mea: Connexus allows organizations to create groups of users that replicate their organizational structure. Group members can collaborate on the review and annotation of video interviews.
Effective investigations are just a click away.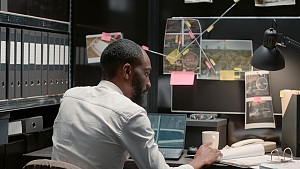 With a background in digital policing and counter-terrorism, Issured always strives to streamline and develop tools to create an effective police workforce. Mea: Connexus saves time for all parties and reduces the cost of travel, personnel, and office space.
Although Police Departments are decreasing in size, using Mea: Connexus to host witness, victim, and voluntary suspect interviews will enhance and modernize investigations while helping law enforcement mitigate the increased demand for their services.
Are you ready to start saving time and resources in your law enforcement investigations? 
Introducing Mea: Connexus, a secure and tamper evident remote video interview platform.
Easy to implement and even easier to use, perform witness, victim, and voluntary suspect interviews remotely on any device with any browser.
Increase the efficiency of police officers and staff while simultaneously reducing the cost of operations and investigations. Built using Blockchain Technology, Mea: Connexus improves the quality of the interview evidence and optimizes investigative interview procedures in law enforcement.
Alongside its highly secure infrastructure, Mea: Connexus hosts features that make the investigation process much more straightforward:
•            Time-coded automatic transcription
•            Silent observers 
•            Bookmarking and annotation 
•            Case management 
Mea: Connexus is securely hosted on MS Azure Government and is both NIST and CJIS compliant, providing world-class security and ensuring data security in law enforcement.
Visit our Partner, Issured 
Issured will be attending:
The Police Security Expo 2023, between June 27th and June 28th, hosted at the Atlantic City (NJ) Convention Center. Find us at booth #1055
CACP between August 20 – 22, hosted in Ottawa, Ontario
IACP 2023 between October 14th and October 17th, hosted in San Diego (CA). Find us at booth 1148.
For a demo or more information, please contact CPI sales: sales@openfox.com