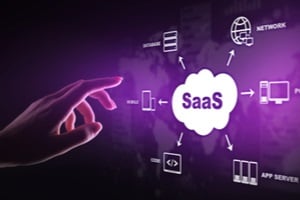 Software as a Service (SaaS) is a type of cloud-based service that allows users to access applications via the internet instead of downloading software to a PC or business network. There are many advantages of the SaaS model, such as greater compatibility, accessibility and operational management.
Software as a Service typically comes at a lower price point than traditional software downloads and installations, making them an optimal choice for startups and small businesses. Of course, there are some risks associated with SaaS that organizations should consider before making the transition to the cloud.
What Is SaaS And How Does It Work?
It is important to understand SaaS and how it works before weighing the risks. SaaS is an innovative software distribution model in which the cloud provider hosts applications on the web where they are accessible to end-users. The software provider will host the application and related data on its own databases, servers, networking and computing resources, or may have an independent software vendor (ISV) that contracts with a third-party cloud provider to host applications.
With Software as a Service, organizations are not responsible for the setup and maintenance of the software. Instead, they pay a subscription fee to gain instant access to the software without the need for installation or manual updates. SaaS applications can be integrated with other software with the use of application programming interfaces (APIs). Cloud services can be highly beneficial as they offer high vertical scalability, allowing companies the option to access more or fewer features or services on demand.
What Are Some Risks Of Using SaaS?
Security weaknesses remain a major threat in the online world and SaaS models are not immune to these risks. When considering moving from traditional software to SaaS, use caution and become familiar with the risks associated with Software as a Service.
1. Data Access
When organizations choose to use an SaaS model, they are putting their trust in a third party. This third party has access to a large amount of sensitive data that could put the company at risk for a cybersecurity event. When selecting a SaaS vendor, it is important to carefully review and discuss applicable policies and procedures for blocking potential cybercriminals. Make a list of privacy questions to ask the SaaS provider and always try the product for free first via a free trial whenever possible.
2. Long-Term Payments
Not all SaaS providers require the same form of payment. Concerns may arise when some providers require upfront, long-term payments. Instead of paying a subscription fee by the month with the option to stop services at any time, some providers require organizations to pay an annual fee upfront, or monthly payments for a specified period of time. If the payment is made and the organization is unhappy with the services, it may be difficult to get a refund.
3. Regulatory Compliance
Organizations are legally obligated to remain compliant or risk facing stiff penalties that could harm them financially. When choosing a SaaS provider, ask several questions to ensure regulatory compliance. First, ask about the relevant jurisdiction that governs customer data. In addition, ask if the cloud applications comply with all applicable privacy, regulatory and data protection requirements, such as HIPAA, GDPR and SOX. Finally, ask if the cloud provider undergoes external security audits regularly and if they hold any security certifications, such as ITIL or ISO.
4. Storage Management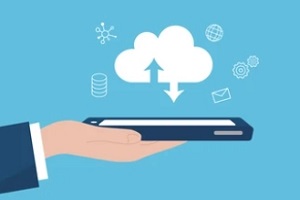 Businesses want to know where their data is being stored and how it is being stored. Before choosing a SaaS provider, find out some important information about storage management on the cloud. Determine if the SaaS provider allows customers to maintain control over the location of the stored data. Also, see if the data is stored with the assistance of a secure cloud service provider or if it is stored in a private data center. Consider the use of enhanced security solutions, such as data encryption, at all stages of data storage.
5. Disaster Recovery
Disasters can happen at any time that puts businesses at risk. Ensure that the SaaS provider has the security policies and procedures in place to handle all types of disasters smoothly and without major losses. Does the provider guarantee a complete restoration in the event of a disaster? If so, how long will the restoration of data take to complete? At any point does the force majeure clause in the master service agreement come into play? Consider all of these questions before moving forward.
Speak With The Experts At CPI OpenFox
Many industries are starting to leverage the advantages of SaaS, including law enforcement. CPI OpenFox delivers secure, optimized and highly reliable law enforcement software and systems for use by state and local law enforcement departments across the United States. To learn more about this suite of fast and secure information systems, or to schedule a consultation, contact CPI OpenFox.