Law enforcement and other public safety organizations depend on special software to manage and track cases, legal documentation, reports and investigations. Whether they are analyzing crime patterns or performing background checks on suspects, the right software can help law enforcement agencies keep their communities safe and aware.
Software is available for organizations of all sizes and offers a wide range of features and functionalities to meet the unique needs of modern agencies. Before selecting a software solution for a law enforcement agency, it is important to understand how these products work, the benefits of law enforcement software and where it can be purchased.
What Exactly Is Law Enforcement Software?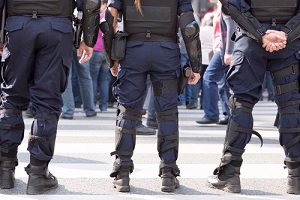 Public safety organizations often use law enforcement software as a tool to establish legitimacy and trust within communities. Comprehensive software solutions can help improve policing practices and replace manual efforts for common tasks, such as writing reports, managing records, updating files and similar responsibilities. Law enforcement software is able to increase efficiency in public safety organizations and improve the outcomes of criminal cases and investigations.
What Are Common Features Of Law Enforcement Software?
Law enforcement software solutions offer a wide range of features designed to streamline operations and improve task efficiency. When choosing software for a public safety organization, it is important to consider what features and functionalities are needed to properly operate the agency and save time. The following features are commonly found in law enforcement software:
Case Management – This feature enables law enforcement officials to create workflows that track and manage cases from the initial investigation to the final reports. Case management features make it easy to manage case documents, including disposition, court status, criminal charges and images, all from a central location that can be accessed anytime and from any device.
Incident Mapping – With this feature, law enforcement can easily track and visualize the locations of crimes or incidents. The right software allows officials to direct public safety personnel, allocate resources and conduct model risk management.
Dispatch Management – Law enforcement software with this feature can be used to record and prioritize incident calls, dispatch responder personnel, identify the location and status of responders and expedite the necessary resources to incident sites.
Evidence Management – Law enforcement agencies are tasked with collecting, documenting and securing evidence. Evidence management features keep this information on a centralized platform where it can be quickly accessed and shared between investigators and officers. Officials can transfer, store or manage data ranging from crime scene photographs to body camera footage.
Investigation Management – This feature helps law enforcement officials create streamlined processes for smoother case investigations. It allows for ease of tracking documents and information related to cases, and to share data with other departments, federal offices and work units.
What Are The Benefits Of Law Enforcement Software?
Law enforcement solutions are designed to aid public safety organizations in their fight to keep their communities safe from crime. There are many benefits from investing in quality law enforcement software.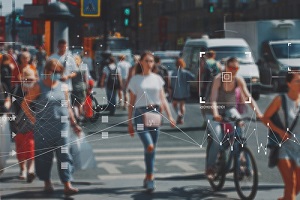 One of the biggest benefits of utilizing law enforcement software is streamlined data collection and analysis processes. Law enforcement officials can manage and store large amounts of data in a single, secure environment. Information and resources are easily shared with other agencies or departments for improved collaboration and decision-making efforts. With a centralized location for data, law enforcement personnel can effectively manage multiple investigations and operations with a lowered risk of error.
Law enforcement software can be used to build a repository of information from past and current investigations. Law enforcement personnel can draw information from a centralized database to assist in new cases and solve old investigations.
The software can be used to store a wide range of information, such as family records, case evidence, criminal history and biometrics. With information available at a glance, law enforcement officials are also more likely to recognize patterns and trends which may help to better anticipate future crimes.
Features such as incident mapping make it fast and simple to track locations in which crimes and other incidents have occurred. This data can be used to prevent the recurrence of criminal activity and keep personnel informed of previous crime incident locations. It can also be beneficial in increasing response times and allocating resources to other agencies or departments to aid in investigative tasks.
Law enforcement software also provides more advanced reporting capabilities that allow officers to spend less time manually writing reports at their desks. The creation and editing of reports, coupled with the electronic storing of information, can save law enforcement agencies a substantial amount of time.
Speak With CPI OpenFox About Law Enforcement Software
CPI OpenFox is a private corporation that brings state-of-the-art software solutions to the law enforcement industry. The OpenFox® Suite is the most robust and comprehensive technology platform used to strengthen secure law enforcement systems. To learn more about OpenFox law enforcement software solutions, contact our law enforcement software experts online today.