Law enforcement officers are responsible for enforcing laws, managing public safety and maintaining order in communities. These tasks are achieved through the prevention, investigation, apprehension and detention of suspects of criminal offenses. Today, more than 900,000 law enforcement officers serve the U.S., according to Police Blue Nation.
Why Law Enforcement Software Must Be Utilized
Many law enforcement agencies rely on software to achieve improved outcomes in their cases. Law enforcement software plays a critical role in the criminal justice process, allowing officers to more effectively keep their communities safe. Learn more about the importance of utilizing software for law enforcement officers.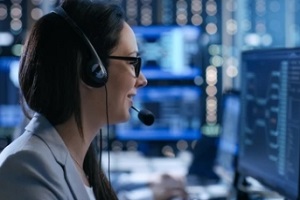 Ward Off Crime With Modern Investigative Solutions
In the United States, a property crime occurs every 4.1 seconds, according to the Federal Bureau of Investigation, and a violent crime occurs every 24.6 seconds. Modern criminals have become stealthier in their manner of commiting crimes.
Many criminals use social media and other digital platforms to access personal information to defraud their victims. Law enforcement requires innovative software systems, such as case management, analysis and reporting platforms.
Criminal investigators need to stay informed of current IT trends in order to determine how hackers and other criminals commit crimes both online and offline. Law enforcement software can greatly aid officers in this mission.
Support Collaboration Across Departments And Agencies
Law enforcement officers must be able to contact a variety of parties while on the job. They regularly communicate with first responders, hospital staff, court officials, suspects, witnesses and other law enforcement departments and related agencies.
Maintaining open access to other parties helps law enforcement officers collect information and evidence necessary to efficiently close cases. Law enforcement software provides officers with access to communication tools and features that streamline collaboration across the investigative landscape.
Organize Investigative Activity For Improved Outcomes
Law enforcement agencies collect and manage a significant amount of information on a daily basis. How this information is organized, stored and tracked makes a significant difference in the time it takes to resolve active cases and possibly prevent others.
Innovative software technologies make it easier for law enforcement officials, as well as, the investigators, first responders, attorneys and other parties working in conjunction with them, to share important information and evidence. This information will likely be presented in court and therefore subject to rules of discovery. Accuracy and availability of evidence are critical to meeting those related requirements.
Gain Insights Using Reporting And Analytics Functionalities
Criminal investigations rely heavily on reporting and analytics. The absence of any piece of information can be detrimental to the balance of the investigation. For this reason, law enforcement officials must have access to comprehensive reporting and analytics tools.
Law enforcement software provides officers with a reliable source of criminal data that supports trend analysis and the monitoring of criminal activities. Rapid access to the most up-to-date reports and trends can help alert authorities when certain types of crimes occur and can even provide officers with insights about anticipated crimes.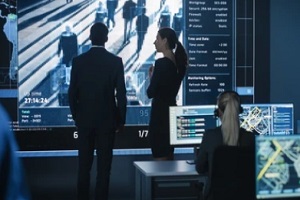 Streamline Informant Interactions With Tracking Solutions
Having access to the right information is critical in the field of criminal justice. Law enforcement software solutions often provide officers with automated informant tracking capabilities to allow investigators to gain access to vital information at the click of a button.
Law enforcement officers can use the software to analyze the information given by informants to better apply, verify and catalog the provided details in the courtroom. The software helps maintain a highly secure and accurate system that not only keeps information confidential but also easily accessible by authorized personnel.
Aid Field Operators With Mobile Case Management Tools
Mobile case management tools and software features can be very useful to officers in the field. With easy access to a mobile device, field operators can easily capture any details or information they may deem important to immediate or future investigations.
This information can be quickly uploaded to an agency or government system where it can be securely read or shared. Mobile case management tools allow officers in the field to store information from any location, at any time. Data that is logged and annotated creates an audit trail that makes investigations more comprehensive and complete.
Speak With CPI OpenFox About Innovative Law Enforcement Software
The information required by law enforcement agencies to solve many of their cases often resides in their existing systems. The quality of the software they use ultimately dictates the length of time it takes for officers to make necessary connections across multiple document formats and software applications.
Computer Projects of Illinois, Inc (CPI OpenFox) is a leader in information sharing solutions within the law enforcement industry. To learn more about the importance of utilizing software for law enforcement officers, or to inquire about the OpenFox suite of fast and secure information systems, schedule a consultation with the experts at CPI OpenFox today.