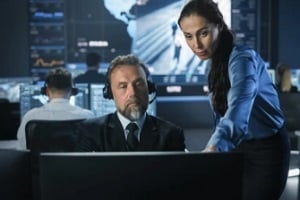 The evolution of police technologies has transformed the way that law enforcement detects, prevents and investigates criminal activities. Today, law enforcement officials have access to a wide range of software solutions that help fight crime and enhance public safety.
In decades past, law enforcement agencies relied primarily on paper records, resulting in problems including security issues, wasted time and poor collaboration. Innovative technologies have enabled law enforcement to convert many of their manual processes to digital for more eco-friendly and streamlined operations.
There are a wide variety of software solutions that can help public safety organizations protect sensitive information, streamline workflows and optimize important processes. Here is a look at some of the most common types of police software and their functions.
1. Background Check Software
Background check software is one of the most common types of software used in law enforcement agencies. A background check can reveal a wide range of information, such as a suspect's prior arrests, convictions, warrants, sex offenses, court records and incarceration history.
Law enforcement may also use background check software to verify personal information, such as names, social security numbers, sex offender registries and driving records. Some types of background check software can also show military records, workers' compensation claims, character references, drug test records and educational records. This type of information can be useful when investigating suspects.
2. Investigation Software
Police require access to a wide range of information to help solve cases. Investigation software offers several key functions that can be useful in the investigative process, such as police case management solutions, data sharing applications, digital device data extraction and crime scene scanners. With investigation software, law enforcement is better equipped to identify potential patterns and relationships in criminal cases.
3. Facial Recognition Software
Facial recognition has emerged as a cutting-edge technology commonly used by law enforcement officials in investigations. The primary goal of facial recognition software is to quickly identify suspects to mitigate risk to the public. Facial recognition software can be used to verify an individual's identity remotely, such as identifying an unknown individual in a photo or video surveillance.
4. Case Management Software
Law enforcement agencies often rely on case management software to analyze criminal cases and deliver end-to-end solutions. Case managers can leverage the tools and functionalities of case management software to record incidents, follow workflows, upload documents, compile case data and analyze cases. This software can also be useful for tracking investigation activity from any location and collaborating with other agencies or organizations.
5. Reporting Software
Police officers are responsible for managing information both in and out of the office. Reporting software is commonly used in field reporting, allowing officials to quickly search local and federal databases for information, as well as print tickets from any location. Considerable time is often wasted on manually writing police reports and oftentimes, the same information is repeated across multiple documents. Reporting software streamlines the incident reporting process and reduces the duplication of data.
6. Citation Software
Law enforcement officials commonly use citation software to submit and manage traffic citation information in a digital database. With citation software tools, law enforcement agencies can automate the citation process which can increase efficiency and reduce errors. The software also allows police to issue citations more quickly and spend less time on the road where there is a greater risk of injury.
Citation software also reduces ticket processing time significantly. Before the introduction of citation software, the length of time to process a paper copy of a handwritten ticket to the court was days or even weeks. Citation software allows this information to be sent directly to the court within a matter of seconds.
7. Scheduling Software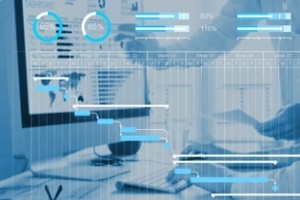 Maintaining a reliable schedule is critical in the field of law enforcement. Scheduling software enables law enforcement agencies to keep employee schedules up-to-date and highly accessible at all times. Sophisticated scheduling tools can have countless benefits for police, including reduced overtime costs, compliance with labor laws, improved communication and tracking of equipment.
8. Database Software
Police officers work with and manage a significant amount of information every day. This information must remain highly organized and easy to access to ensure that cases are handled swiftly and with great precision. Database software can be used to store information in a centralized location that has been collected from a variety of sources. Officials from different law enforcement agencies can then access this information when needed to aid in investigations and cases.
Schedule A Consultation With CPI
Computer Projects of Illinois, Inc. (CPI) has served the law enforcement industry for more than 30 years and is the only information-sharing solutions provider solely dedicated to professionals in law enforcement. CPI OpenFox offers reliable law enforcement software solutions designed to optimize a department's ability to store data, share information and provide intelligence. To learn more about CPI OpenFox, schedule a consultation today.