Communities across the United States depend on their law enforcement officials to help keep them safe against crime. One of the tools that police and other public safety organizations use to protect residents is law enforcement software. This software offers a comprehensive selection of features used by law enforcement agencies to effectively manage crime investigations, data and reports.
Law enforcement software is constantly evolving, providing officials with the resources necessary to improve their policing practices and gain the trust of the people they serve. Law enforcement software works to reduce manual efforts for a wide range of time-consuming tasks, such as records management, report writing and case investigations. When comparing software for law enforcement, consider how the technology aligns with the needs of the agency.
What Types Of Software Are Being Used Most By Departments?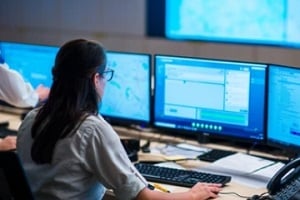 Modern law enforcement agencies rely on a wide range of technologies to improve efficiency and increase successful outcomes in cases. Law enforcement software facilitates secure information sharing and eliminates communication barriers that can negatively impact investigations.
One of the most common types of law enforcement software used by police departments is background check software. Officers need the ability to quickly access background information on a suspect or person of interest in an investigation. Comprehensive background check software enables law enforcement agencies to connect their technology infrastructure to critical databases that provide detailed background information.
Another popular type of law enforcement software used by many agencies in the U.S. is police database software. The right law enforcement software solution can meet the unique needs of evidence and property management, as well as criminal histories and reports.
Police department software extends beyond inventory control and barcodes; instead, it creates an end-to-end chain of custody software for digital and physical evidence. Officials can also obtain historical information and resolve important issues while police are on duty.
The Benefits Of Utilizing Software In 2022
Through the use of law enforcement software, agencies of all sizes are able to gain insights from data about crimes and investigations. This information can be used to reduce the frequency of crimes, expedite the investigative process and enhance public safety. Some of the top benefits of utilizing law enforcement software in 2022 include:
Reduced Costs
Law enforcement software streamlines many manual processes, saving agencies time and money. With software-as-a-service (SaaS), agencies can also eliminate the need to install and maintain software. Instead, applications are accessed via a secure telecommunication infrastructure that does not require costly software or hardware management.
End-User Transparency
Transparency is important for end-users as it eliminates unexpected software limitations or hidden fees.
Hardware And Software Upgrades
Technology is constantly changing as threats become more frequent. Law enforcement software offers convenient hardware and software updates that help ensure that the software remains up-to-date and highly resilient against cyber threats.
Data Collection And Analysis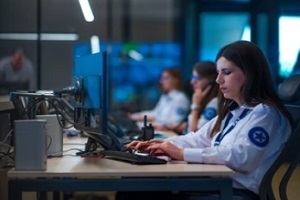 Law enforcement is responsible for storing and managing large amounts of data in a secure environment. Law enforcement software makes it possible to store, share and analyze data with other departments to improve collaboration and decision-making.
Centralized Database
With law enforcement software, agencies can build a repository of information; a centralized database can help officials identify data patterns and anticipate crimes.
What To Expect From Using Law Enforcement Software?
Countless law enforcement agencies are making the transition to innovative law enforcement software. Law enforcement software, especially SaaS applications, offers useful solutions such as mobile workstations, disaster recovery, messenger applications, concealed weapon permits, criminal history applications among many others. These solutions can help agencies better implement new technology that boosts efficiency and saves financial resources.
Cloud solutions have been useful in improving case management efficiency and security. With data security being a major concern for many law enforcement agencies, the move to a cloud-based system ensures greater security compared to conventional systems. Cloud solutions facilitate the efficient sharing of data with other agencies and departments. These solutions also help streamline evidence collection and simplify case management.
Law enforcement software is built to align and integrate easily with other agency systems to prevent interruption to normal operations.
Schedule A Consultation With CPI OpenFox Today
Federal and state law enforcement agencies and departments are responsible for handling a large amount of electronic data. There is continued concern regarding how sensitive data is stored, accessed and shared between departments. Quality law enforcement software such as CPI OpenFox eliminates these concerns by using the most up to date technology to deliver optimized, secure and reliable law enforcement systems and software.
For more than 30 years, Computer Projects of Illinois, Inc. (CPI) has served the law enforcement industry. CPI's OpenFox® Suite provides federal and state law enforcement agencies with a suite of useful, cutting-edge products designed to increase public safety and aid in case resolutions. For more information about OpenFox® law enforcement software solutions, contact the experts at CPI OpenFox today.