Law enforcement software is commonly used by public safety organizations to keep track of and manage cases, investigations and legal documentation. Police departments, criminal justice agencies, public safety departments and similar organizations rely on a wide variety of software solutions to streamline operations and make information more organized and accessible.
Law enforcement agencies that rely entirely on paper records often encounter problems including wasted time and money, security issues and poor collaboration. Converting to digital enables agencies to become more eco-friendly and develop a secure and centralized platform for storing, accessing and sharing data.
Types Of Law Enforcement Software
Here is a look at some common types of software used by law enforcement and related agencies:
Background Check Software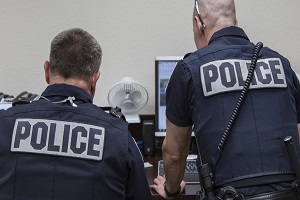 One of the most common types of software used in law enforcement is background check software. Background checks can reveal a wide range of sensitive information, such as previous arrests, court records, convictions of felonies and misdemeanors, sex offenses, warrants and incarceration history.
Background check software can also be used to validate social security numbers, assess driving records and check sex offender registries. Additionally, law enforcement could use this software to search military records, character references, workers' compensation claims, educational records and drug test records. Having comprehensive background check software can be invaluable when examining suspects during police investigations.
Case Management Software
Case management software is often used by law enforcement agencies of all sizes to analyze crime cases and deliver end-to-end solutions. With quality software, case managers are equipped with the features and functionalities needed to follow workflows, record incidents, compile case data, upload documents and analyze related cases.
Law enforcement can use case management software for a wide range of purposes. It can help officials manage more investigations while using the same number of resources, better collaborate with multiple parties and organize reports, evidence and events. This software can also be useful for tracking investigation activity around-the-clock and from any location. It can even be used to help officials prepare for trial.
Citation Software
Citation software is used by law enforcement to enter and maintain traffic citation information into a digital database. This type of innovative software is designed to automate the citation process, which reduces errors and increases efficiency. When officers can issue citations more quickly with software, they spend less time on the side of the road where they may be in harm's way.
Administratively, citation software helps significantly reduce ticket processing time. Previously, it could take days or even weeks for information from a paper copy of a handwritten ticket to reach the courts and be entered into the system. Citation software ensures that the information is electronically sent through the system in just a matter of seconds.
Database Software
Law enforcement agencies rely heavily on information from various sources to aid in investigations. Criminal intelligence database software is one such solution that provides a centralized storage place of information that officials can access at any time.
Database software is often used to record and track incidents that may be useful for past, present or future investigations. It can also assist to protect confidential informants, review criminal organization activity and maintain 28 CFR Part 23 Compliance.
Investigation Software
Investigation software is designed to aid law enforcement agencies in investigations through access, organization and time management. This type of software offers a wide range of solutions, such as data sharing applications, police case management software, crime scene scanners and digital device data extraction.
Investigation software allows officials to reveal important patterns and relationships that can aid in the resolution of criminal cases.
Reporting Software
Reporting software is commonly used in field reporting by law enforcement officials. They are able to easily search local and federal databases and print arrest tickets. Officers spend a substantial amount of time creating handwritten police reports. And often, the same information is repeated across several forms. Reporting software streamlines the incident reporting process and eliminates the duplication of data.
Scheduling Software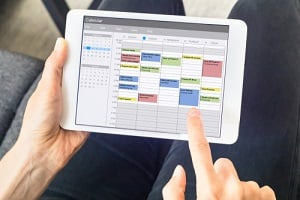 Keeping the workforce schedule accessible and up-to-date is essential for law enforcement agencies. Many agencies are turning to sophisticated scheduling software to streamline employee scheduling and ensure that the right people are available at the right time.
Scheduling software offers multiple benefits to law enforcement officers, such as reduced overtime costs, improved communication, compliance with labor laws, tracking of equipment and employee access to the latest schedules.
Inquire About Law Enforcement Software
Law enforcement officials are tasked with the duty of keeping their local communities safe and protected from potential and confirmed threats. Software solutions help officers stay on top of security threats and criminal investigations by providing an array of innovative features and functionalities.
To learn more about the different types of law enforcement software available or to speak with a cutting-edge software solution company about law enforcement software options, contact the experts at CPI OpenFox today.