More than 3.6 million cases of child abuse are reported each year in the United States, according to the Child Protect Children's Advocacy Center. Research also found that neglected and abused children are 11 times more likely to engage in criminal activities as adults.
Each April, people from across the country come together to raise awareness about child abuse and how to prevent it. National Child Abuse Prevention Month was established in 1983 and continues to promote the importance of building strong families and helping children develop their sense of worth.
CPI OpenFox has partnered with the National Center for Missing and Exploited Children (NCMEC), the nation's largest and most influential child protection organization, to help spread awareness about child abuse in the U.S., as well as to help law enforcement officials perform their jobs more efficiently by delivering innovative software solutions.
What Is National Child Abuse Prevention Month?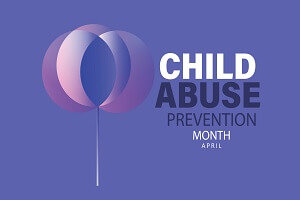 National Child Abuse Prevention Month is observed each April in the United States. This annual observance recognizes the importance of families and communities working together to raise awareness and prevent child abuse and neglect. Events and activities are held throughout the country during the month of April for this cause, ranging from children's art contests to scheduled visits to state legislators.
How Can Abuse and Neglect Affect Children as They Grow?
The long-term consequences of child abuse and neglect can be severe. Childhood maltreatment has been linked to physical, behavioral and psychological consequences that not only affect the victim but also society as a whole.
Child abuse and neglect have the potential to stunt the physical development of a child's brain, resulting in psychological problems that later lead to substance abuse and other issues. While the outcomes for children affected by abuse can differ significantly based on the duration, frequency and severity of the maltreatment, abuse can have lifelong repercussions.
Abuse and neglect of children have been linked to physical health consequences, such as a higher risk of malnutrition, high blood pressure, brain damage, diabetes, lung disease, arthritis, back problems, migraines, chronic fatigue syndrome and other conditions.
There are also strong links between child abuse and psychological outcomes, such as diminished cognitive skills, social difficulties, posttraumatic stress, and poor mental and emotional health.
What Can Be Done to Prevent Child Abuse?
Increased awareness, along with collective action, is essential to help prevent child abuse and neglect. In honor of National Child Abuse Prevention Month, consider ways to spread this important message and take action to reduce the number of child abuse cases in the U.S. each year. The following strategies can help:
Recognize the importance of supporting families and children to achieve economic growth.
Speak with policyholders to help reduce hurdles that many families in need of support experience.
Train staff on how to properly recognize and respond to situations where child abuse and neglect are suspected.
Encourage faith communities to open up their spaces for family-friendly parent and youth activities.
Ensure that educators are aware of what abuse or neglect signs to look for in students.
Law enforcement professionals can also make a significant difference in their communities. The role of law enforcement in child abuse cases spans from the initial call throughout the investigation to court proceedings and beyond.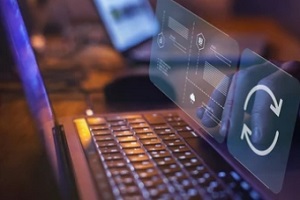 Law enforcement officials are tasked with determining if a crime has been committed, identifying the offender(s), filing criminal charges, and providing support and guidance to the child and family.
Another way that law enforcement can make a difference in the prevention of child abuse and neglect is by having access to the right technology. Innovative law enforcement software makes it possible for police to quickly gain access to criminal information for the swift apprehending of suspects.
Law enforcement software contains useful tools and features, such as background check technology and database tools that police can use to review criminal histories and identify crime patterns.
Law enforcement software also offers other solutions designed to help police prevent crime, such as mobile workstations, concealed weapon permits, messenger applications, criminal history applications, disaster recovery and much more.
These software solutions can store large amounts of historical information, as well as physical and digital evidence that can be useful in investigations.
How CPI OpenFox Law Enforcement Software Can Help
CPI OpenFox is dedicated to providing state and local law enforcement departments across the country with cutting-edge law enforcement software and data-sharing solutions. These custom software solutions help to streamline departmental processes, optimize reporting and create a more intelligent workflow.
With child abuse and neglect cases still rampant in the U.S., it is more important than ever before for law enforcement to do their part to prevent child mistreatment. For more information about the OpenFox law enforcement software product offerings, schedule a consultation online or contact the technology experts at CPI OpenFox by calling (630) 547-3088.