Law enforcement agencies at local, state and federal levels require sophisticated information technology (IT) capabilities to support their complex operations. Police operations depend heavily on computer-aided dispatch (CAD) systems, records management systems (RMSs) and other technologies designed to improve information-sharing, streamline reporting and give officers a strategic advantage in the field.
The amount of data that law enforcement agencies must store and access on a daily basis has skyrocketed in recent years. These agencies require innovative software to keep up with this data accumulation to ensure that crimes are handled as quickly and effectively as possible. Not all software is the same and this is particularly true for law enforcement software. It is important to know what to look for when buying and implementing law enforcement software.
What to Consider Before Purchasing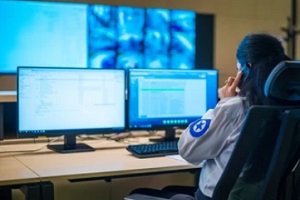 There are several things to consider before purchasing law enforcement software. This type of software can be a major investment and requires leaders to carefully think about their unique operational requirements.
Start by assessing the agency's likes and dislikes when it comes to software. Every law enforcement agency is different and what works for one may not be sufficient for another. Consider what tools and features the agency needs and which they can do without.
Next, consider what types of tools and features are a necessity for the agency. These should include must-haves that are not optional, such as ease of use, multi-users and RMS integration. Speak with officers and other staff to gain feedback about what the workforce would like to see from the software.
Security is also of the utmost importance when buying law enforcement software. The software chosen must be secure from unauthorized users both outside and inside the agency. Security is especially important when choosing cloud-based or hybrid software which is accessed via the internet.
Finally, choose law enforcement software that is mobile and accessible from any location. Police officers are frequently out of the house and require instant access to important data while on the scene of accidents and when investigating crimes and other incidents. Law enforcement software should be accessible from any type of device.
Software Implementation Strategies
Whether an agency is upgrading from manual report writing to automatic reporting or is in need of an updated background check system to check for criminal histories, deciding how best to implement new software can be a tedious process. Law enforcement agencies can avoid common software implementation pitfalls by creating a robust plan that includes a variety of strategies.
Start by matching the agency's needs with vendor offerings. Consider what the software should do for the agency rather than what it can do. Software is built for a wide array of organizational needs and it may be necessary to make some minor tweaks to workflows to properly fit into the new software's framework. It is also important to practice due diligence and thoroughly review all service-level agreements and contractual obligations before moving forward with the purchase.
5 Questions to Ask Software Vendors
When buying law enforcement software, there are a number of criteria that should be evaluated. Consider asking the following questions to software vendors before making a decision:
1. What industries do you specialize in providing software solutions?
Law enforcement is a particular field that requires a dedicated software vendor. Consider choosing a software vendor that exclusively provides police and law enforcement software.
2. What types of software products do you offer?
Different software vendors will offer different products; therefore, it is important to consider the department's unique needs. Some important software products to consider acquiring include police database software and police background check software.
3. How will the software be delivered?
The way that software is delivered to users is no longer limited to on-premise solutions. Software-as-a-Service (SaaS) is a safe and effective way to deliver applications over the internet. Choosing SaaS can have countless benefits, such as lower costs, end-user transparency and included hardware and software system management.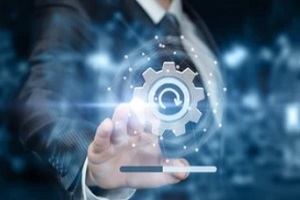 4. How do you handle upgrades to the software?
Regardless of the type of software, it is inevitable that it will eventually require an upgrade. Some software vendors do not offer upgrades and require customers to find new solutions. With SaaS product offerings, all hardware and software upgrades are included.
5. Do you provide support and maintenance after making a purchase?
It is important to choose a software vendor that will provide ongoing support and maintenance even purchasing and implementing the software. Ideally, technical support should be available round-the-clock.
Contact the Experts at CPI OpenFox
CPI is a leader in innovative law enforcement software solutions and offers a variety of software product offerings designed to facilitate secure information sharing and eliminate communication barriers. The OpenFox suite of products work together to help streamline departmental processes and can easily integrate into existing systems. To learn more about OpenFox law enforcement software, schedule a consultation with CPI.