law enforcement agencies commonly use criminal history record information (CHRI) for operational purposes within the U.S. criminal justice system. With data analytics, police and law enforcement agencies across the country can easily input data from crime scenes into highly accessible databases. This information can later be used to find connections between cases, formulate evidence and apprehend criminals. One of the best ways to manage a wealth of criminal history data is with an application.
Criminal History Applications in Law Enforcement
Law enforcement agencies often use criminal history applications in combination with other police software to provide officers with a more comprehensive view of suspects and the details of past crimes. A computerized criminal history (CCH) application offers simple-to-use tools and features that seamlessly integrate with other police records for complete tracking and reporting of criminal activity and history.
Criminal history applications used in law enforcement allow for smooth information sharing using external systems including corrections facilities, state attorneys, prosecutors and administrative offices of the courts. This type of application also enables states to use national data formats such as the National Crime Information Center (NCIC).
Features and Capabilities of Criminal History Applications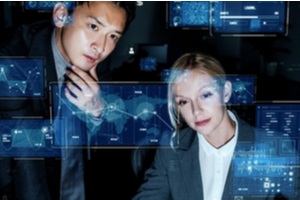 Criminal history records are used daily for a variety of criminal and non-criminal purposes. To ensure that police have access to the most up-to-date information, criminal history records must be effectively stored and managed. A criminal history application operates within an organized repository that efficiently stores and manages personal and identification data.
Authorized users can gain access to a wide range of criminal history data within the application such as arrest events, dispositions, prosecutor data and custody details, among others. Criminal history applications are also specifically designed to integrate with other applications that may be valuable to law enforcement, such as those that provide historic data on firearm permits and sex offender registry information.
Criminal history applications also offer additional product capabilities that allow police to better leverage their criminal history data. The application can be used in combination with a relational database management system (RDMS) such as MS SQL or Oracle. When combined with this type of system, law enforcement can gain more control over application data.
Some common capabilities of a criminal history application include:
Functionality support of National Fingerprint File (NFF) and NCIC Interstate Identification Index (III)
Support for Machine-Readable Disposition (MRD)
Interfaces with the Administrative Office of the Courts (AOC) to collect disposition data
A comprehensive workstation that supports message switch features, offline and batch tasks, and reporting for the execution and management of tasks
Interfaces with the Department of Corrections to collect information, such as criminal activity, intake data and release
With an interactive screen and simplified interface, criminal history applications are easy to use. Users will find a wealth of information on the application screen, such as identification information, arrest charges, prosecution data, court events and custody details. The application offers compliance with NFF and III, as well as provides digital mugshot capabilities.
An information-sharing interface makes it fast and easy for law enforcement officials to transfer important data between departments and agencies. This may include records of past arrests, convictions, parole violations and sentences, as well as not-guilty verdicts and dismissals. Sharing this information internally and externally with other agencies can often help law enforcement complete their investigations with greater accuracy.
The OpenFox Computerized Criminal History Application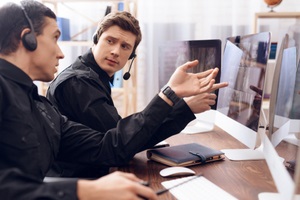 Access to criminal history gives police and law enforcement critical information and is often the first line of defense for officer and public safety. The OpenFox Computerized Criminal History Application provides users with comprehensive integration for full-cycle reporting and tracking of criminal history.
Computer Projects of Illinois, Inc (CPI) is the only information sharing solutions provider that solely focuses on the specific needs of police, law enforcement and other criminal justice organizations. The primary function of the OpenFox Criminal History Application is to efficiently manage criminal history information for more successful outcomes in law enforcement.
OpenFox's Criminal History Application is part of their Offender Management System which is designed to provide officers with access to a wide range of private and public information. This easy-to-use software solution allows for full integration with the information and records that law enforcement need to keep officers and communities safe.
Schedule a Consultation with OpenFox to Get Started
With access to a wealth of information relating to criminal activity and history, law enforcement has the resources needed to improve the overall efficiency and effectiveness of their department's criminal history system.
The OpenFox Computerized Criminal History Application assists police departments and law enforcement agencies by providing a central repository that manages all personal and identification information. To learn more about the OpenFox Criminal History Database or to get started with this new system, schedule a consultation with the experts at CPI.