The number of sex offenders across the United States continues to rise, increasing three percent from 2022 to February 2023, for a current total of 786,838 offenders, according to SafeHome.org.
The names and locations of these individuals can be found in the National Sex Offender Registry, which connects users with sex offender registries for all 50 states, as well as U.S. territories, the District of Columbia, and Indian Country.
Sex offender registries serve an essential role in keeping individuals, especially children, safe from predators. Unfortunately, sex offender registries were not always in place, resulting in devastating crimes that shook the nation as a whole.
The tragic abduction, rape and murder of seven-year-old Megan Kanka of New Jersey ultimately led the U.S. Congress to pass Megan's Law in 1996, a federal law that requires law enforcement to provide the public with information regarding registered sex offenders.
Learn more about Megan's Law, how sex offender status was handled prior to the law's passing, and why having proper sex offender registry software is a must-have.
What Is Megan's Law?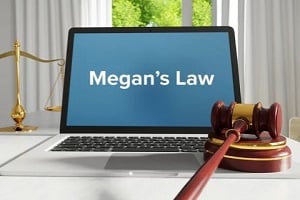 On July 29, 1994, in Hamilton Township, New Jersey, Megan Kanka was kidnapped, raped and murdered by a neighbor, 33-year-old sex offender Jesse Timmendaquas. Timmendaquas had two previous convictions for the attempted aggravated sexual assault of a five-year-old girl and the assault of a seven-year-old girl. He pleaded guilty to both crimes and spent several years in the Adult Diagnostic & Treatment Center (ADTC) in Avenel, New Jersey.
Timmendaquas was able to lure seven-year-old Megan Kanka into his home by offering to show her a puppy. Once in the home, she was raped and strangled to death before her body was dumped in a nearby park. In the wake of this tragedy, the Kanka family fought to have local communities notified about sex offenders in their own neighborhoods. These efforts would ultimately lead to the passing of Megan's Law.
Megan's Law is a federal law that requires the public release of information in relation to sexually violent offenders. While the law was originally enacted in 1996, it has since been supplemented by other more expansive sexual offender laws, such as the Adam Walsh Child Protection and Safety Act passed in 2016. Megan's Law requires sex offenders to register with certain entities, such as the Attorney General, as well as in each jurisdiction where they reside.
What Happened Before Megan's Law Was Passed?
The Jacob Wetterling Act of 1994, a law enacted as part of the Federal Violent Crime Control and Law Enforcement Act, helped bring awareness to the importance of sex offender registries. The act required each state to develop and maintain a registry of sexual offenders, as well as other offenses in relation to crimes against children. Unfortunately, registry information was only available to law enforcement officials.
Megan Kanka's parents, Richard and Maureen Kanka, had lived in Hamilton Township for more than 16 years without realizing that there were convicted sex offenders living so close to their family. This was due to a lack of public sex offender information in the U.S. Before the passing of Megan's Law in 1996, the public did not have access to this information.
The passing of Megan's Law helped arm the public with critical information regarding the whereabouts of dangerous sex offenders in their local communities. Megan's Law also authorized law enforcement to alert the public about the presence of high-risk sex offenders who live, frequent, or work in the community.
Why Is Sex Offender Registry Software Important?
Sex offender registries provide law enforcement and the public with important information about convicted sex offenders, including the offender's name, past offenses, and current location. This valuable tool, coupled with state and federal sex offender laws, helps keep communities safe from violent or dangerous offenders.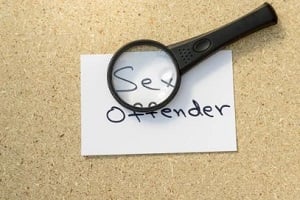 Having access to quality sex offender registry software can help law enforcement better protect the communities they serve. With the latest sex offender registry software, there is a reduced need for updating convicted sex offenders' information across national registries, state databases and municipalities.
There is also less room for error, as well as a diminished administrative burden for data entry professionals. Sex offender registry software enables law enforcement to gain access to the most up-to-date and comprehensive information, allowing authorities to better protect communities against sex crimes.
OpenFox Sex Offender Registry
The OpenFox Sex Offender Registry provides law enforcement with a comprehensive, end-to-end protocol for the access and management of sex offender information. This innovative software was designed to help minimize errors and maximize the efficiency of workflows through dynamic features such as automatic push notifications and automated processes based on local and state laws. The software can be easily integrated into any department using existing business infrastructure.
To learn more about the OpenFox Sex Offender Registry system, schedule a consultation online or call CPI OpenFox at 630.547.3088.