Following on from our latest article, where we dove into the police shortage crisis in the USA, a recent news report by the San Francisco Chronicle details an additional $25 million is required to fund police overtime. Proposed by the mayor of San Francisco, London Breed, this request comes amidst alarm by residents for their public safety and lack of support from the local police department.
Furthermore, a report published after the approval of this budget, written by the independent Budget and Legislative Analyst, alludes to drops in the productivity of the San Francisco Police Department (SFPD). Calling into question how law enforcement allocates its time.
This article covers the reasons for approving the $25 million budget, how the SFPD can be supported, and what can be done to create more efficient and effective investigative processes in law enforcement departments and agencies.
How Did the Budget Get Approved?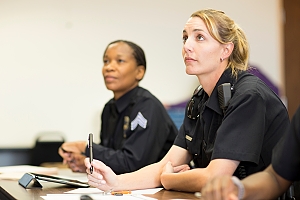 According to the Chronicle article, 'The department needs over time because it's grappling with the lowest number of officers in years and struggling to retain and recruit fast enough to fill vacancies.'
As discussed in our previous article, this issue isn't local or regional. Instead, it is a national concern.
Crossing state lines, recent news articles have reported that Arizona universities are collaborating to study police staff shortages in the state, allocating $800,000 towards the research.
Some of the most vocal advocates of the $25 million surplus are the residents and the business owners in San Francisco. The mayor said in a statement after the vote, "Now we need to continue our long-term work to address our police staffing shortage, including by pushing policies and investments to recruit and retain police officers."
Suggestions for the SFPD
According to police leadership in the SFPD, the decrease in productivity can be attributed to an overextended workforce and extra time spent performing administrative work due to policy changes.
In the report published by the Budget and Legislative Analyst, suggestions were made to hire more civilians to perform administrative work to reduce the need for overtime. The police could also redirect non-violent issues to other response units already specialized in handling these cases.
It has become apparent that more can be done to ensure that the police don't overspend or extend their budget/workforce while other government departments are forced to make cutbacks. According to the report, the police budget has seen a $50 million increase from the previous year to $714 million, and yet more funding is still needed for overtime.
Save Time, Save Money – Introducing Mea: Connexus
To help solve the challenge the SFPD and officials have found themselves in, they can streamline resource-intensive parts of the investigative process using Mea: Connexus, a secure video interview platform. This software has the power to help transform police investigations for the better, reducing the time spent planning and organising in-person interviews. With Mea: Connexus you can perform witness, victim and voluntary suspect interviews remotely on any device with any browser. Thus eliminating the need to commit sworn officer and staff resource to travel long distances to conduct investigations or take statements and reduce the cost of doing so at the same time.
Mea: Connexus was designed and developed for law enforcement with security in mind. Along with its highest level of publicly available encryption, Mea: Connexus utilises Blockchain Technology to retain evidential integrity. Blockchain creates an unbreakable link between the data, therefore if anyone were to tamper with the evidence, you would be the first to know.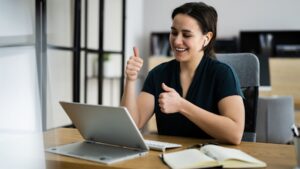 Here are just a few of the ways Mea: Connexus will improve your police investigations:
Improving the quality of evidence – Reduce the challenges to the integrity of information presented within a video interview or meeting without relying on memory or information that could be falsified or challenged.
Reducing travel time and costs – Use time lost to traveling and being stuck in traffic more efficiently, and eliminate any cost associated with travel simply by using our remote interview platform for witness, victim, and voluntary suspect interviews.
Improving public perception and satisfaction – This allows people to engage and collaborate with you at a suitable time and location. Officers can also spend more time taking statements, leaving the public feeling engaged, satisfied, and supported.
Automatic transcription – Gone are the days of manually transcribing meetings or using 3rd party applications; with Mea: Connexus, you can record meetings instantly and find out what was said, who said it, and when it was said.
The platform is NIST and CJIS compliant. Mea: Connexus meets the cybersecurity needs of the U.S. industry, federal agencies, and the broader public and ensures data security in law enforcement. Moreover, Mea: Connexus is securely hosted on MS Azure Government in the US, providing world-class security and compliance.
Mea: Connexus is securely hosted on MS Azure Government and is both NIST and CJIS compliant, providing world-class security and ensuring data security in law enforcement.
Visit our Partner, Issured 
Issured will be attending:
The Police Security Expo 2023, between June 27th and June 28th, hosted at the Atlantic City (NJ) Convention Center. Find us at booth #1055
CACP between August 20 – 22, hosted in Ottawa, Ontario
IACP 2023 between October 14th and October 17th, hosted in San Diego (CA). Find us at booth 1148.
Get In Touch
If you are interested in Mea: Connexus, get in touch with us to book a demonstration, start a free trial or ask us any questions you may have about Mea: Connexus and its capabilities.
To learn more about Mea: Connexus, check out our page with additional features and an informative video.