Each year in the United States, an estimated 460,000 children are reported missing, according to the Federal Bureau of Investigation. Fortunately, 99.8 percent of these missing children come home alive and well. Spreading awareness about child abduction is critical to reducing the number of missing child cases in the U.S.
National Missing Children's Day is observed each year on May 25th to highlight child safety and pay tribute to the dedicated professionals who work hard to bring missing children home safely.
Brief History of National Missing Children's Day in the U.S.
National Missing Children's Day was established by President Ronald Reagan in 1983 to recognize the countless children that go missing each year. It was also created in honor of Ethan Patz, an American boy who vanished on his way to the school bus stop on May 25, 1979.
While Ethan was never found, his case transformed the way that child abduction investigations were handled in the U.S. The Ethan Patz case is considered one of the first missing child cases to result in a nationwide missing child campaign. It brought significant awareness to the lack of planning in place to address child abductions.
How National Missing Children's Day Is Celebrated Across the Country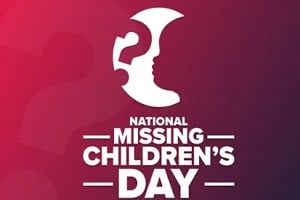 National Missing Children's Day was created in part to encourage parents, caregivers, guardians and others concerned about the well-being of children in the U.S. to make child safety a priority. This annual event also serves as a reminder for law enforcement and other public service organizations across the country to continue their efforts to reunite missing children with their families.
To spread awareness and get more people involved in this mission, the U.S. Department of Justice developed a National Missing Children's Day Poster Contest for fifth-grade students. These students are encouraged to make a poster that reflects the theme "Bringing Our Missing Children Home." The poster contest is held each year and is open to fifth graders in all states.
How to Observe National Missing Children's Day in the U.S.
There are many ways to celebrate National Missing Children's Day in the United States, including the following:
1. Recognize Dedicated Professionals
Law enforcement and other public safety organizations across the country work tirelessly to protect children. On National Missing Children's Day, these professionals should be recognized. Awareness efforts can be as simple as spreading the word on social media.
2. Organize an Awareness Event
Consider hosting an awareness event in the community that shines a light on the importance of recognizing child safety. Start a discussion on how child safety can be better promoted in local neighborhoods.
3. Attend a Missing Children Ceremony
Each year in May, ceremonies are held across the country to pay tribute to missing children. Consider attending one of these events and share information about the ceremony online using the hashtag #NationalMissingChildrensDay.
4. Create a Fundraiser
Gather friends, family and community members to help raise money for organizations that are dedicated to finding and protecting missing children. Fundraisers can even be set up online to draw in more contributors.
5. Volunteer with Local Organizations
There are plenty of opportunities for community members to volunteer to help missing children. The public can offer their time and skills in this important cause, whether that be administrative assistance or search and rescue missions.
Technology Solutions for Law Enforcement in the United States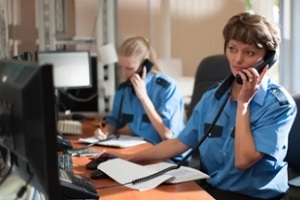 Having access to the right technology and information can make all the difference in high-risk missing child cases. Modern software solutions enable law enforcement agencies to optimize their ability to store data, share information and provide key intelligence within their jurisdiction.
Police officers are under tremendous strain to perform their job duties and ensure public safety. When equipped with the proper tools, officers can automate and streamline many of these time-consuming tasks, giving them more time to work on tough cases and investigations.
Law enforcement software solutions are designed to improve reporting capabilities, cut down on manual planning, optimize patrol resource designation and provide access to various channels of unbiased data. Officers can also use a variety of innovative tools, such as record management systems, information sharing and sex offender registries.
Schedule a Consultation with CPI OpenFox to Get Started
CPI OpenFox provides law enforcement departments across the U.S. with custom software solutions designed to help optimize important law enforcement operations. With the OpenFox Suite of innovative law enforcement software, police officers can help eliminate communication barriers, streamline existing processes and facilitate information sharing more effectively.
OpenFox includes a range of cutting-edge law enforcement software product offerings, such as police database software and background check software. OpenFox is also available as Software-as-a-Service (SaaS) which can significantly reduce onboarding training and costs related to deploying new technologies. To learn more about CPI OpenFox software solutions, schedule a consultation or call (630) 547-3088.