Law enforcement officials are sworn to defend and protect their communities. They are tasked with responding to calls for assistance, conducting investigations, preparing written reports, testifying in court and arresting and processing criminals, along with many other duties.
Due to the complexity of this job, modern police departments rely heavily on database software. From basic communication to record management, police database software offers law enforcement officials a wide range of features and technologies designed to help solve and prevent crimes.
The right database software makes it easy to access a wealth of information from agencies across the United States. Learn more about how acquiring police database software can improve public safety.
1. Find Information Quickly And Efficiently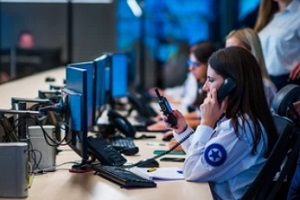 When it comes to missing persons cases, homicides, criminal investigations and other types of police cases, every second is critical. Police database software allows law enforcement officials to access a vast network of information gathered from state and federal agencies across the country.
With access to billions of records, police officers, investigators, analysts and other law enforcement professionals can locate the information they need that could prove invaluable in a case. Police databases often contain information such as lab data, court data and evidence. Officers can also obtain arrest reports, mugshots and probation and parole information.
2. Access Data From Any Location
Not only can law enforcement officials gain access to a vast network of critical data, but they are also able to retrieve this information from any location. In the past, police officers would have to return to their office desk to find information or call the agency to have a staff member locate the necessary data.
With police database software, law enforcement officials can obtain information while in and out of the office. This may be while at the scene of a crime, in a police car or patrolling the neighborhood. By the use of any web-enabled device with which they have access to the software, they can obtain information or records.
3. Collaborate With Other Law Enforcement Offices
Law enforcement officials no longer have to rely on internal data. With the development of police database software, law enforcement agencies and departments across the United States can easily share information and work together to further investigations and finalize cases.
It is not uncommon for criminal activity to cross state lines or operate outside of a specific jurisdiction. When this happens, police require access to interagency law enforcement data to gather information at the county, state and federal levels. Regardless of technology, data format or document type, having the right police database software enables police to do their job more effectively.
4. Easily Integrate Software With Existing Systems
The right police database software will easily integrate into the agency's or department's existing system. With a fully unified and customizable system, law enforcement officials can tailor the software to meet their unique needs.
In addition to seamless integration, police can stay organized by compiling data such as names, photos and field reports into a single database. With access to this information, officers can improve their decision-making and effectively communicate with others within the network.
5. Leverage Data Analysis Tools And Features
Data analysis tools and software features enable law enforcement officials to do their jobs more efficiently. Data analytics can help agencies and departments determine proper patrolling patterns, past behavior of potentially dangerous suspects, criminal records of persons involved in cases and more.
These software tools and features are not only beneficial to law enforcement officials, but also to the public. Capturing critical data allows police departments and other law enforcement offices to make informed decisions. In turn, these officials are better able to keep their communities safe.
6. Focus On Important Police Work Instead Of Technology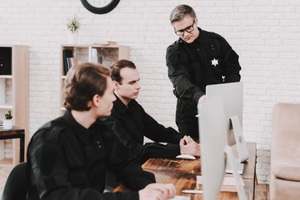 Information technology (IT) is an important element in modern businesses. Unfortunately, it takes considerable time and dedication to stay current with new technologies and learn how to use dozens of different tools. Police database software simplifies this process by delivering comprehensive software equipped with easy-to-use tools and features.
With the right police database software, law enforcement officials can put more time and focus into performing stellar police work and less time struggling with complex IT issues. Police database software also eliminates other time-consuming aspects of law enforcement, such as photocopying and paper document mailing.
Schedule A Consultation With CPI OpenFox
When it comes to the law enforcement industry, finding the right software can make a significant difference. Police database software allows law enforcement agencies to quickly and efficiently store, retain, retrieve, archive and view information from their computer or related device.
Computer Projects of Illinois, Inc. (CPI) is a leader in information-sharing solutions for law enforcement professionals. To learn more about CPI OpenFox police database software solutions, schedule a consultation online or call (866) 435-3930 to contact our 24-hour help desk.