Communities across the country rely on law enforcement to keep them safe and protected. One way that officers accomplish this immense task is by leveraging law enforcement software. Law enforcement software is commonly used by police departments and public safety organizations to keep track of and manage legal documentation, cases and investigations. A law enforcement records management system (RMS) serves as an essential information hub for police officers, dispatchers, investigators and other law enforcement professionals.
With so much information available regarding law enforcement software, it can be difficult to distinguish the facts from incorrect information. Before selecting the software for a department or agency, it is important to debunk law enforcement software myths.
1. Law Enforcement Software Is Not User-Friendly
One of the most common misconceptions about law enforcement software is that it is not user-friendly. This problem is typically caused by the existing legacy software that is outdated or obsolete. Older software may be difficult to use and may not communicate well with other data systems.
Modern law enforcement software is designed as a centralized system that puts all of the data of the agency or department in one place. The latest RMS technology is built for high efficiency and performance, allowing law enforcement officials to find the data they need quickly and with as few steps as possible.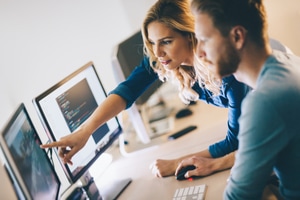 2. Law Enforcement Software Is Difficult To Integrate
It is a myth that all law enforcement software is difficult and time-consuming to integrate and set up. Many law enforcement software solutions can be integrated quickly to ensure minimal downtime. The right law enforcement software can easily integrate with existing systems to create one unified and customizable system that is specifically tailored to the needs of the organization.
Modern law enforcement software allows officials to gain more complete access to their data. With data synchronization capabilities, departments and agencies can access the most up-to-date information. Compiling all data, such as names, photos and field reports, into a single database also enhances decision-making and enables officers to communicate with one another easily.
3. Law Enforcement Software Requires Extensive Training
Some level of training is necessary when adopting any new software or technology into an organization. However, there is a myth that law enforcement software requires a great deal of training compared to other technologies. Choosing the right software solution for an agency or department is key to ensuring that minimal time is required for training and education purposes.
The right law enforcement software will be easy to learn and use, allowing officials to understand the program quickly. It is also important to choose a provider that offers round-the-clock technical assistance. If something goes wrong or a user has an IT-related question about the software, the agency can reach the provider quickly to resolve any questions or concerns.
4. Law Enforcement Software Is Expensive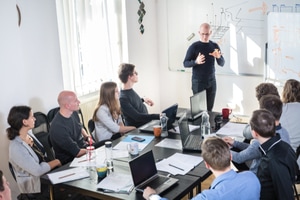 In decades past, law enforcement software was new and therefore a costly expenditure. Due to recent advancements in technology, any law enforcement agency or department can acquire quality software solutions without going over budget. This is especially true for law enforcement organizations that choose to implement software-as-a-service (SaaS) models.
With SaaS, organizations only pay for what they need. There are no hidden costs and agencies can easily add on new tools and features as needed. This type of cloud-based system has transformed the law enforcement industry by enabling organizations to achieve end-user transparency and affordable costs. With SaaS, all software, hardware and system management are included.
5. Law Enforcement Software Cannot Predict Crimes
While it is not completely possible to determine if or when a crime will happen, police can get a general idea of where and when crimes may occur based on information found on their law enforcement software. Advanced reporting and analytics make it possible for law enforcement professionals to identify potential crime patterns that pinpoint the times and places of possible crimes.
While many software solutions are capable of compiling information, not all offer the same features and functionalities. The right law enforcement software can save police considerable time by streamlining time-consuming processes. These software solutions can also save law enforcement money by not having to hire third-party companies to help analyze data.
Speak With CPI OpenFox To Get Started Today
Public safety organizations are under immense pressure to keep up with today's emerging IT trends, including the use of law enforcement software. However, there are common myths that surround these technologies that can put doubt in the mind of law enforcement agencies and departments. Before selecting a software solution, it is important to debunk these myths and gain a solid understanding of the features, tools and functions available with each software system.
CPI OpenFox delivers innovative law enforcement software and data-sharing solutions to the law enforcement industry. These software solutions consist of enterprise-grade programs that help streamline workflows and optimize important processes. For more information or to schedule a consultation, contact the experts at CPI OpenFox today.