Today, women are considered integral members of law enforcement in agencies and departments across the U.S. and globally. However, this was not always the case; in centuries past, law enforcement mostly consisted of men.
Although the occasional woman strived to enter law enforcement, they were often segregated into gendered roles, such as clerical or social service positions. In 1991, Title VII of the Civil Rights Act, which prohibits employment discrimination based on color, race, religion, natural origin and sex, opened up more doors for women to participate in law enforcement and other public safety occupations.
While the first police departments in the United States were established in the 1800s, it would take many years before women and men were seen equally in law enforcement. Of course, this did not happen without the bravery and persistence of trailblazing women in communities across the country. There have been many women since the beginning of law enforcement that have been an asset to the profession.
Notable Women in Law Enforcement History
Some of the many notable women throughout history that have benefited the law enforcement industry:
1. Flora Foster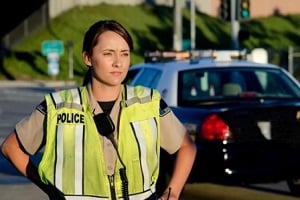 In 1845, Flora Foster was appointed as a matron at the New York City Prison. She is considered to be one of the first prison matrons in the United States. Flora served in this role for 36 years until her death in 1882.
2. Marie Owens
By 1890, Marie Owens became one of the first women to be an appointed policewoman in Chicago, Illinois. During her career as a female officer, she helped thousands of women and children. She retired in 1923 after 32 years with the department.
3. Lola Baldwin
In 1908, Lola Baldwin became the first sworn female police officer, having been hired by Portland, Oregon. Her police work centered around protecting women, including lobbying for laws to protect women and advising other cities and states on women's law enforcement issues.
4. Georgia Ann Robinson
Georgia Ann Robinson became the first-known African-American policewoman in 1916 when she was appointed to the LAPD. Georgia was approached by a recruiter and began working with the department as a volunteer. In 1919, she became a full-fledged officer.
5. Myrtle Siler
In 1920, Myrtle Siler was elected sheriff in Pittsboro, NC. She was the first woman to be elected to office, rather than appointed to finish a husband's term.
6. Josephine Serrano
Josephine Serrano became the first known Latina policewoman in 1946 when she joined the LAPD. She later retired from the Los Angeles Police Department in 1960 after 14 years of service.
7. Martha Parks, Tanya Padgett and Tommie Stewart
These three women were sworn in as full police officers in Ann Arbor, MI in 1972. Ann Arbor was one of the first cities in the U.S. to take this action after anti-discrimination employment laws were implemented in 1972.
8. Penny Harrington
In 1985, Penny Harrington became the first female police chief in Portland, Oregon. She first began working as a policewoman in 1964 before being appointed to chief in January 1985. Penny founded The National Center for Women & Policing in 1995.
9. Heather Fong
Heather Fong became the first Asian American woman to serve as police chief in a major city in 2004. She served in San Francisco, California after Alex Fagan Sr. was reassigned. She currently serves as the Department of Homeland Security Assistant Secretary for State and Local Law Enforcement.
Strengths that Women Bring to Law Enforcement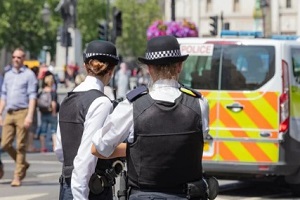 Throughout history, women have brought many unique strengths and skills to the law enforcement industry. According to a report by the 30×30 Initiative that looked at women working in law enforcement, research showed that women tend to have fewer lawsuits and complaints filed against them, tend to use less force and unnecessary force, and make fewer discretionary arrests, especially of non-white individuals.
Women police officers are also perceived by the public to be more compassionate and honest. When women law enforcement officers are involved, there are often better outcomes for crime victims, especially when it comes to survivors of sexual assault. Many people find female police officers to be more approachable and have the skills and demeanor to make positive differences in their communities.
Speak with the Law Enforcement Software Professionals
Computer Projects of Illinois, Inc has been serving the law enforcement industry for more than 30 years. CPI is the only information-sharing solutions provider that is solely dedicated to law enforcement professionals. The team at CPI possesses unparalleled experience and passion for developing useful and innovative products that help to increase public safety and prevent officers from becoming injured in dangerous situations.
To learn more about CPI high-level software solutions, including information exchange systems and law enforcement software, schedule a consultation with CPI OpenFox online or by phone at 630.547.3088.