Each year, there are dozens of law enforcement expos, conferences and trade shows held across the country. These events provide law enforcement professionals with the opportunity to explore recent advancements in police technologies, learn from seasoned officers, and network with a wide range of people, such as police, sheriffs, federal agencies, K-9 units and more. Here is a list of some of the top law enforcement events and conferences being held in the United States in 2023.
9th Annual International Police K-9 Conference & Vendor Show
Where: Las Vegas, Nevada
When: March 7 – March 9, 2023
The Annual International Police K-9 Conference & Vendor Show is a must-attend for military and police professionals who work with canines. The event will see K-9 handlers from across the world share information, learn unique training strategies and shop from more than 60 vendors.
ILEETA Conference and Expo 2023
Where: St. Louis, Missouri
When: March 20 – March 25, 2023
The ILEETA Conference and Expo is considered the single best training event of the year for law enforcement professionals. At this event, attendees will discover countless training opportunities, including both classroom instruction and informal networking options. There will be more than 150 courses offered, as well as two dozen instruction certifications and armorer courses available.
16th Annual Gang Training Conference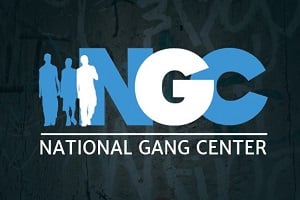 Where: Hanover, Maryland
When: March 26 – March 29, 2023
The 16th Annual Gang Training will take place over the course of four days at the end of March. The conference is a joint effort between the Maryland U.S. District Attorney's Office, the Middle Atlantic-Great Lakes Organized Crime Enforcement Network (MAGLOCLEN) and the American Military University. Sworn law enforcement officers, criminal justice professionals and corrections officers are all welcome to attend.
IWCE 2023
Where: Las Vegas, Nevada
When: March 27 – 30, 2023
This year, the International Wireless Communications Expo (IWCE) will be held at the Las Vegas Convention Center. The event draws in more than 5,000 critical communications professionals, over 300 sponsors and exhibitors, and 250-plus expert speakers. The IWCE supports governments, public safety, transportation, healthcare, utilities and other critical infrastructure sectors.
2023 National Cyber Crime Conference
Where: Norwood, Massachusetts
When: April 25 – 27, 2023
The National Cyber Crime Conference (NCC) is a three-day event that includes extensive training for law enforcement professionals, including conversations and instructions on managing recent challenges in cybercrime in the law enforcement industry.
OTOA Annual Conference 2023
Where: Sandusky, Ohio
When: June 12 – 16, 2023
Held at the Kalahari Resorts and Conventions Sandusky, the Ohio Tactical Officers Association (OTOA) provides attendees with networking opportunities and communication resources to law enforcement professionals, tactical teams, tactical operators and first responders.
2023 Crimes Against Children Conference
Where: Dallas, Texas
When: August 7 – 10, 2023
The Crimes Against Children Conference is considered the premier conference of its kind, delivering attendees with interactive and practical instruction for professionals who fight on behalf of children. Last year, over 5,500 professionals attended this conference.
40th Annual NTOA Law Enforcement Operations Conference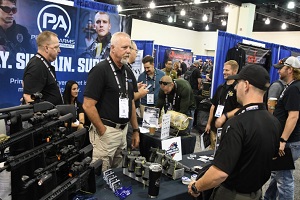 Where: Aurora, Colorado
When: August 27 – September 1, 2023
NTOA's (National Tactical Officers Association) Law Enforcement Operations Conference and Trade Show offers six days of engaging and interesting events, including 100 seminars and incident debriefs. The event will feature hundreds of vendors that will present the latest products and technologies in law enforcement.
International Public Safety Association Annual Conference
Where: Mesa, Arizona
When: May 1 – 2, 2023
Each year, the International Public Safety Association (IPSA) hosts a conference that brings together law enforcement, emergency management, allied emergency responders, telecommunications, and fire and EMS from around the world. The conference provides attendees with a multitude of learning opportunities for public safety best practices.
GSX 2023 Conference
Where: Dallas, Texas
When: September 11 – 13, 2023
Created in part by ASIS International, the world's largest membership organization for security management professionals, the Global Security Exchange (GSX) Conference helps law enforcement professionals stay a step ahead by providing innovative security education. Attendees can build professional connections and networks, discover new security products and technologies, and develop strategies to fight against cyber risks.
International Association of Chiefs of Police Conference
Where: San Diego, California
When: October 14 – 17, 2023
The International Association of Chiefs of Police (IACP) Conference and Exposition is an annual event and the largest law enforcement event of the year. The conference draws in over 16,000 public safety professionals to advance their knowledge, learn new techniques and develop strategies for more successful departments.
Schedule a Consultation with CPI OpenFox
For more than 30 years, Computer Projects of Illinois, Inc (CPI) has served the law enforcement industry. CPI OpenFox provides law enforcement professionals with useful and innovative software and data-sharing solutions designed to provide optimized, reliable and secure law enforcement software and solutions to state and local agencies and departments across the U.S. To learn more about CPI's suite of premier software solutions, schedule a consultation online or by calling (630) 547-3088.