Software-as-a-Service (SaaS) has become a popular form of software licensing, allowing users access to software that is paid on a subscription basis. In the law enforcement industry, more agencies and departments are now motivated to try cloud computing to increase flexibility, reduce costs and enhance security.
Most law enforcement organizations already have the IT infrastructure necessary to access SaaS applications. The essential requirements needed are a stable and secure internet connection and devices capable of accessing the web. With these basics, law enforcement organizations can adopt SaaS and improve information sharing processes.
Importance Of Information Sharing In Law Enforcement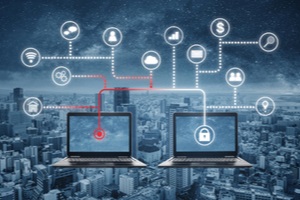 Modern criminal investigations often result in a large accumulation of electronic data. Due to the widespread use of personal computers, cell phones, surveillance systems and social media, criminal investigators are often tasked with searching for and recovering clues that could be evidence in cases. Adopting cloud technology has accelerated police capabilities by allowing officers to save valuable time and resources.
Today, law enforcement officials use SaaS technology to make data-driven decisions that protect citizens and prevent crimes. According to Freedom of Information (FOI), approximately 75 percent of police forces continue to manage some of their applications and data on-premise; however, 88 percent are considering investing in IaaS, SaaS or PaaS services within the next year.
How SaaS Improves Information Sharing
Software-as-a-Service provides the law enforcement industry with an incredible opportunity to save money, streamline operations and improve their information-sharing capabilities. With an easy-to-access and secure environment, law enforcement can expect significant benefits from their SaaS solution. Here are just a few of the many reasons why SaaS improves information sharing for law enforcement and police departments.
1. Reduces Costs
Software-as-a-Service can generate notable savings for law enforcement organizations. First, the software eliminates the upfront cost of purchasing and installing the software which can be a significant sum that not all agencies can afford. Next, it eliminates continuing expenses, including upgrades and maintenance.
With SaaS, applications can be downloaded and maintained with ease. Pay-as-you-go subscription models enable organizations to only pay for what they need and not for licensing that goes unused. Law enforcement organizations can also gain access to high-powered software that can drastically boost their information-sharing capabilities.
2. Time Management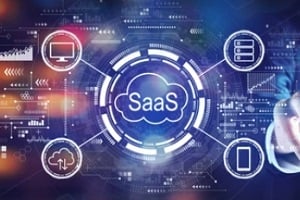 In any industry, time is money. SaaS can help businesses save a significant amount of time by eliminating many time wasters associated with conventional software solutions. Maintenance responsibilities fall on the vendor, which helps eliminate downtime and the additional work hours needed to upgrade standard software.
SaaS applications are also easier than expected to learn, often taking less time for officers to learn how to use the software effectively. The exchange of information is also streamlined as users are simply required to log in to gain access to the applications and information they want to share.
3. Abundance Of Apps
Original SaaS applications were limited to basic office tools, such as document sharing systems and accounting solutions. Today, the new generation of SaaS applications offers a much wider and more sophisticated range of tools that enable law enforcement officials to efficiently capture, manage and share data.
The overall flexibility and ease of SaaS applications are what makes this model so attractive to law enforcement organizations. SaaS vendors design their products to be simple to integrate, easy to use and have a minimal learning curve. Even the most complex software solutions can often be mastered by officers in just a short time.
4. Streamlined Reporting
Manual incident reporting can occupy a significant portion of an officer's day, especially in areas with high crime rates. SaaS helps streamline the incident reporting process by providing officers with customizable forms that can be accessed in any location and from any internet-enabled device.
Regardless of where the data was entered using SaaS, it is automatically relayed back to the agency database and housed in external servers where it can be accessed by anyone with the proper credentials. This prevents wasted time and ensures that no reports are overlooked.
5. Enhanced Security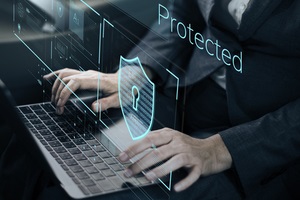 Security is always a major concern when sharing information between law enforcement agencies or other public safety organizations. In many cases, SaaS solutions have the features in place to keep an organization's information safer than most traditional software.
Organizations using cloud-based services can leverage preventive measures including SaaS security posture management to protect sensitive information. There are three main layers of SaaS security, including infrastructure, network and application/software. With SaaS, information is protected on all three levels and backed up as an extra precaution.
Get Started With SaaS Solutions For Law Enforcement Today
CPI OpenFox is a leader in innovative law enforcement software and data-sharing solutions. With more than 30 years of serving the law enforcement industry, CPI has developed a passion for developing useful products designed to increase public safety and aid law enforcement officials in and out of the office. To learn more about how SaaS improves information sharing in law enforcement, or to chedule a consultation with a software expert, contact the professionals at CPI OpenFox today.