The law enforcement software market is growing at a steady rate and according to a 2022 Allied Market Research report, the global law enforcement software market acquired a value of $13.6 billion in 2021. By the year 2031, the market is expected to reach more than $30.6 billion. This means the market will grow at a compound annual growth rate (CAGR) at an impressive 8.5 percent from 2022 to 2031.
It is no surprise that the law enforcement software market was negatively impacted in 2020 by the COVID-19 pandemic. However, since then the industry has seen positive growth, due in large part to an increase in law enforcement solutions in police departments and federal law enforcement agencies. Technologies including data analytics and mobile capabilities have helped law enforcement take advantage of new growth opportunities.
A Brief Look at Law Enforcement Software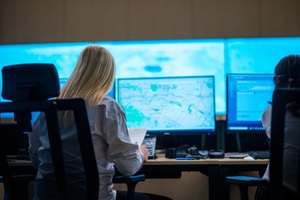 In years past, law enforcement officials had access to limited technology, such as mobile data terminals with minimal capabilities. Today, officers have mobile devices in their pockets and laptops in their vehicles at all times. With technology at their fingertips, they can benefit from sophisticated software from any location and at any time of day.
Modern law enforcement systems are advanced enough to handle a wide range of software types, such as records management systems (RMS), investigations management solutions, scheduling software, background check software, database solutions, reporting software and much more.
Law enforcement software helps ensure that sensitive data and documents are kept secure, organized and easily accessible. Legal documents and files can easily be shared with other departments and agencies within minutes. These software solutions also allow investigators to streamline the efficiency of their investigations from their office or the field.
Growth of the Law Enforcement Software Market
During the pandemic, many law enforcement software vendors experienced significant losses due to the lockdown imposed by the U.S. federal government and other countries across the world. However, the global market began to flourish after the pandemic as police and other law enforcement personnel began to introduce the digitalization of their investigative procedures.
Fresh demand for more cloud-based law enforcement software, coupled with the adoption of remote work, has dramatically increased the industry's growth potential. There have been many drivers in the skyrocketing law enforcement software market, including a surge in the number of crimes committed. Cybercrimes in particular have noticeably increased which has had a direct effect on the demand for law enforcement software.
There is also an ongoing demand for mobile-based law enforcement software. Law enforcement personnel recognize the importance of having access to a wealth of information whether they are in the office, in their vehicle or on the scene of a crime. The emergence of data analytics and mobile capabilities has given law enforcement officers the tools they need to fight back against crime.
Of course, there are some restraints that have kept law enforcement agencies from using industry software to its full potential. A general lack of knowledge about what benefits are offered by law enforcement software has prevented many departments and agencies from reaping the true advantages of these solutions. However, there are still plenty of opportunities for agencies to expand, especially smaller police departments.
What Law Enforcement Can Expect Over the Next Decade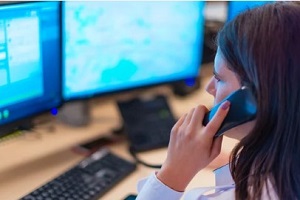 Law enforcement software is consistently being installed across a wide range of public safety organizations across the country as it has been found to reduce the crime rate and protect against future incidents. In addition, the rise of law enforcement software adoption has resulted in a larger database of real-time information that is aiding law enforcement officials at all levels.
According to a Public Safety Software Market study published by Fact.MR, the United States is estimated to maintain the largest revenue share in the North American market.
The U.K. is also projected to hold a significant share of the Europe market with an expansion of 9 percent over the specified assessment period.
In the East Asia market, China is expected to have the fastest growth. When it comes to end users, law enforcement agencies are anticipated to have the largest share in the market, accounting for approximately 50 percent of total sales by 2031.
CPI OpenFox Offers Innovative Law Enforcement Software
Investing in quality law enforcement software is essential for agencies and departments that seek to grow with the advancing software market. CPI OpenFox is a leader in law enforcement software solutions, offering the industry secure, reliable and optimized systems that are suitable for both local and state law enforcement departments.
This high-level suite of software solutions includes enterprise-grade programs that work seamlessly to help streamline workflows and optimize processes. To learn more about the growth of the law enforcement software market or to schedule a consultation with the team at CPI, contact us online or call 1 (866) 435-3930.