Software-as-a-Service (SaaS) has quickly become a widely used software licensing and delivery model. The cloud provider is responsible for hosting applications and making them available to users over the internet. This includes more tedious and time-consuming tasks including installation, updating and general maintenance.
Police departments across the country are now making the move towards SaaS and with good reason. SaaS provides multiple advantages not available with on-premise software, such as greater flexibility and cost savings. A survey of organizations that have largely or fully moved to the cloud found that these organizations save an average of 20 percent in IT spending, according to NetSuite.
Cutting costs is a priority for most organizations, including those in the law enforcement industry. Every penny saved goes back into improving the ability of officers to keep their communities safe. The move to SaaS can help police departments of all sizes save money without sacrificing the quality of police services.
What Is Software-as-a-Service (SaaS)?

One main benefit of SaaS is that it acts as an excellent replacement for bulky traditional software. On-premise software must be purchased, installed and maintained locally by a business, while cloud-based software is hosted over the internet.
The SaaS vendor charges a subscription fee which allows users to access services through virtual private networking or an internet connection. The SaaS vendor is responsible for hosting the servers, hardware and any code necessary for the applications.
With SaaS, police departments can gain access to a full range of useful applications designed to facilitate improved performance in finances, communication and operations management. Today, organizations can find a wide range of software options in the SaaS vendor market, such as:
Accounting
Customer service
Office software
Messaging and communication
Workflows and processes
Human resources management
Collaboration
How Can SaaS Save Police Departments Money?
Software-as-a-Service offers countless advantages to police departments looking to streamline their processes. Cloud-based technology can help improve business efficiency, lower infrastructure needs, provide a competitive advantage and reduce resources required for support and maintenance. It can also facilitate better collaboration. However, one of the biggest advantages of moving towards a SaaS solution is cost savings.
The cost of SaaS tends to be significantly lower than with on-premise software. Here are some of the top ways that police departments can save money by making the move toward SaaS.
1. Purchase And Installation
SaaS works through an innovative cloud delivery model. The software provider hosts the application and data using its databases, servers and computing and networking resources. The applications then become accessible by any device with a network connection.
Unlike traditional on-premise software which requires organizations to purchase and install the software themselves, SaaS applications are already set up and ready to use. This reduces the installation and configuration time from weeks or possibly months to just a few hours.
2. Configuration And Compatibility
One area where many businesses struggle when adopting new software solutions is system configuration and compatibility. For an application to be used successfully it must be compatible with other software tools. With on-premise software, this can be difficult and could result in extensive time and money spent trying to achieve proper configuration.
Fortunately, SaaS resolves this type of problem. Organizations can integrate their SaaS applications with other types of software using application programming interfaces (APIs). This means that a business could write unique software tools and then use the SaaS provider's APIs to effectively integrate these tools with the SaaS offering.
3. Maintenance And Support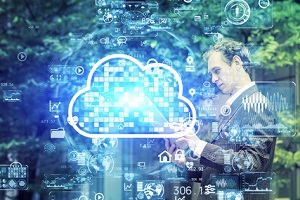 Maintenance and support are other areas where police departments can save money by moving to a SaaS solution. On-premise software requires regular maintenance and support to keep it operating efficiently. These responsibilities are often left to law enforcement personnel who may not have adequate IT knowledge to properly maintain and upgrade their systems.
SaaS technology saves police departments from having to repair or maintain the hardware themselves. Time incremental backups, automatic updates and similar services help take many time-consuming tasks off of department staff. In turn, police departments can use this extra time to work on important cases and investigations.
4. Software Licensing Costs
The cost of software licenses can be significant, especially for larger police departments. Unless a department invests in custom software which can be a costly endeavor, they are forced to use an out-of-the-box software solution that is designed to meet the needs of a wide range of users.
SaaS providers charge users on a subscription basis which can save police departments a substantial amount in upfront costs. In addition, SaaS services can be scaled up or down based on the needs of the department, meaning users are not paying for licensing that they do not need.
Get Started With Law Enforcement SaaS
OpenFox law enforcement software solutions provide police departments with enterprise-grade programs that aim to streamline workflows and optimize law enforcement processes. Schedule a consultation for more information about law enforcement SaaS or contact CPI today.