Cloud computing offers a widely accessible, reliable, safe and inexpensive solution for law enforcement departments. Modern police work now involves a significant volume of electronic data derived from surveillance systems, social media and personal computers and cell phones. The ability to transfer information from these devices is critical for providing comprehensive insight into an investigation. Cloud computing also allows investigators to securely store sensitive data in a central location where it can be accessed quickly and efficiently. Here are some of the reasons why law enforcement should move to cloud computing.
1. Compliance With Security Standards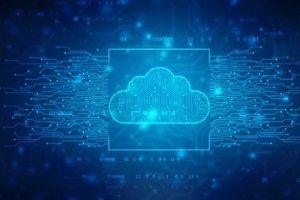 Cloud computing technologies offer law enforcement substantial benefits while still allowing them to meet critical security standards. There is a common misconception that cloud-based systems do not meet those standards; however, the FBI's Criminal Justice Information Services has established policies and recommendations that apply to both on-premise and cloud-based storage and software solutions.
Ensuring compliance is the responsibility of both the cloud provider and law enforcement agency. Each law enforcement agency is unique, meaning its needs must be handled in a personalized way that minimizes security risks. Many cloud providers can help law enforcement agencies achieve compliance by delivering tailored services designed exclusively for law enforcement agencies and departments.
2. Streamlined Information Management
Proper information management is essential for law enforcement agencies that are responsible for handling and storing large amounts of data, such as background checks, warrants, convictions, evidence and similar information.
Unfortunately, many law enforcement agencies continue to rely on outdated and risky data management systems that store information in silos which makes it difficult to get intelligence and information to officers where and when it is needed.
With cloud computing, files are securely stored in a central location where they can be accessed from any device and location. Access to real-time information helps streamline business processes and gives law enforcement the required important information without delay.
3. Controlled IT Expenses
With traditional on-premise installations, law enforcement agencies typically face significant upfront time and financial investments. In addition to the cost of equipment, agencies are responsible for other expenses, such as IT overhead, software updating and maintenance, and the cost of keeping experienced IT staff on the payroll.
Cloud-based providers charge clients on an ongoing subscription basis which can save them a substantial sum in the long term. There is no equipment to install, resulting in a more manageable upfront fee. It is also faster to get started once a contract has been negotiated.
Many law enforcement agencies also enjoy only paying for what they need and scaling up or down based on demand. Cloud-based computing can be more manageable, allowing agencies to buy more storage as needed.
4. Automatic Data Backup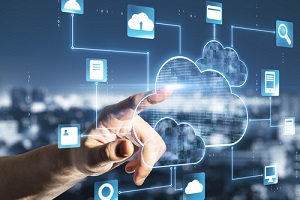 Data loss is a major concern among law enforcement agencies and departments across the U.S. Cyber attacks and natural disasters are the biggest culprits of data loss; the loss or corruption of sensitive information could put criminal investigations at risk.
With cloud storage, information is automatically backed up; meaning law enforcement has the opportunity to recover lost or corrupted information. Cloud providers generally maintain separate data centers for government customers that are highly secure. These data centers are located throughout the U.S. to ensure geographic redundancy in the event of a data breach from situations including cyber attacks or natural disasters.
5. Ease Of Scalability
In the law enforcement industry, agencies must remain agile and effective. Cloud computing enables law enforcement agencies to meet increasing workloads and respond quickly and appropriately to changes in storage and performance.
Cloud-based scalability allows IT administrators to easily customize their cloud environment and storage space to meet the unique needs of the organization, saving law enforcement agencies both time and money.
Scalability also increases flexibility and speed as law enforcement agencies do not have to buy equipment, set up hardware or deal with the other inconveniences of on-site installations.
6. Protection Against Ransomware Attacks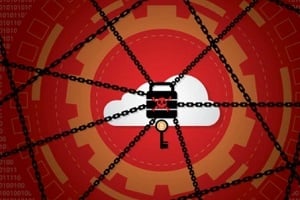 Data security is of the utmost importance in the law enforcement industry. A data breach or other malicious release of sensitive information can be disastrous for law enforcement investigations and police operations. Cloud computing gives agencies more control over the management and monitoring of data administration, as well as permissions, use and access.
Ransomware attacks are on the rise as more attackers use gaps in security to gain access to a victim's sensitive information. Once breached, the attackers lock and hold that data hostage, demanding a large amount of money from the victim in order to release it. Cloud-based solutions are maintained by providers who invest a significant amount of money to prevent these types of data attacks.
Schedule A Consultation With CPI OpenFox
CPI focuses on meeting the unique needs of professionals in the law enforcement and criminal justice fields by delivering optimized, secure and reliable law enforcement software and systems. For more information or to schedule a consultation, contact the experts at CPI OpenFox.