When moving a business to the cloud, it is important to understand acronyms such as SaaS and PaaS. These are types of cloud computing that have skyrocketed in popularity in recent years. Cloud computing is the practice of using a network of servers that host, store, process and manage data online in the "cloud." SaaS and PaaS can be accessed on any internet browser, or via online apps.
SaaS, which stands for Software-as-a-Service, enables users to use cloud-based apps over the internet. This software licensing and delivery model is centrally hosted and operates on a subscription basis.
PaaS, which stands for Platform-as-a-Service, is a separate cloud computing model that uses a third-party provider to deliver software and hardware tools to users over the internet. PaaS enables businesses to easily deploy, run and manage custom cloud apps without the complexity of having to build and maintain their own servers and infrastructure.
While both SaaS and PaaS offer key benefits, there are some distinct differences between these two models. Learn more about these cloud computing models and what benefits Software-as-a-Service has over Platform-as-a-Service.
Differences Between SaaS And PaaS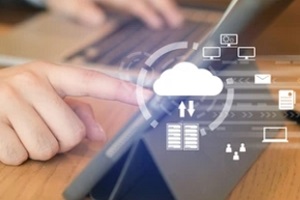 SaaS represents the most commonly used option for businesses in the cloud market. This model uses the internet to deliver applications, which are managed by a third party, to its users. Most SaaS applications run via a web browser, meaning no downloads or installations are required.
Vendors are responsible for managing technical issues that arise, such as servers, data, middleware and storage, leading to streamlined maintenance and support for businesses. SaaS is managed from a central location, hosted on a remote server and is suitable for startups, small companies and short-term projects.
SaaS is an excellent option for applications that are not needed regularly, such as tax software. It is also a suitable choice for applications that require both web and mobile access. Some common examples of SaaS include Google Workspace, Salesforce, SAP Concur, Dropbox, GoToMeeting and Cisco WebEx.
PaaS is a cloud platform service that provides cloud components to certain software. It delivers a framework upon which developers can build to create customized applications. Servers, networking and storage are all managed by the business or a third-party provider.
The delivery model of PaaS is similar to SaaS except that SaaS delivers software over the internet while PaaS provides a platform for software creation. With PaaS, businesses can design and create applications using special software components. These apps are often known as middleware and are scalable and readily available.
PaaS may be necessary for certain situations, such as when multiple developers are working on the same development project and require streamlined workflows. Some examples of PaaS include Windows Azure, AWS Elastic Beanstalk, Heroku, OpenShift, Force.com and Google App Engine.
Top Advantages Of SaaS Over PaaS
SaaS offers a unique advantage over standard software installation in business environments. With SaaS, applications reside on a remote cloud network that can be accessed through the internet or an API. Some key benefits that make SaaS the optimal choice for most business environments include:
1. Swift Implementation
SaaS is already installed and configured, resulting in reduced time to benefit. Businesses simply need to provision the server for an instance in the cloud and within just a few hours, the application is ready for use. The time spent configuring software is significantly reduced and there are minimal issues that may impede the software deployment.
2. Reduced Costs
With SaaS, businesses can achieve cost savings through the use of a multi-tenant environment where software and hardware license costs are relatively low. Businesses can also scale their customer base rapidly as SaaS allows small-and-medium-sized businesses to use software that would otherwise not be attainable due to the high costs of licensing.
3. New Upgrades
With SaaS, the provider is responsible for upgrading the solution before making it available to customers. The costs of these upgrades or new releases are often lower than with alternative models as businesses do not have to purchase and install an upgrade package.
4. Time Savings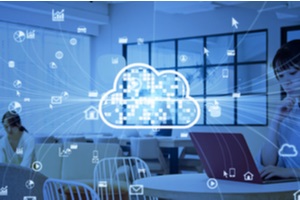 Businesses that make the switch to SaaS will not only encounter potential cost savings but also time savings. For most SaaS applications, installation is as simple as creating a secure internet connection and acquiring a log-in. In addition, maintenance requirements are shifted from the in-house IT department to the vendor. This helps eliminate potential downtime and extra work hours necessary to upgrade the software. SaaS apps also tend to have a smaller learning curve.
5. Greater Scalability
SaaS operates on a pay-as-you-go model, meaning businesses only pay for the services that they actually use. The software is hosted externally by the vendor, allowing businesses to easily change their usage plan as needed and without advance notice.
Schedule A Consultation
CPI OpenFox delivers innovative law enforcement software and data-sharing solutions to local and state law enforcement departments across the U.S. To learn more about this unique technology or to schedule a consultation, contact CPI OpenFox today.