Effective data sharing is the foundation of successful law enforcement. Officers must be able to access the appropriate information in a timely manner to ensure that cases are handled to the best of their ability.
Investigators and police officers are tasked with searching through massive quantities of data in their day-to-day operations. Proper data sharing allows agencies to receive and send data both internally and externally to other agencies to aid in the fight against crime and the protection of local communities.
Today, law enforcement agencies use a wide range of tools to effectively share data in real-time. Learn more about how sharing data improves efficiency for law enforcement and what type of software is best for the job.
Identify Crime Patterns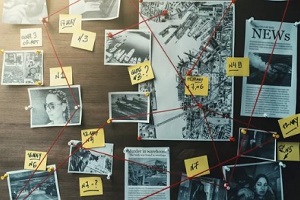 The crime analysis process starts with the collection and management of data. Incident reports and other documentation can prove invaluable when it comes to identifying possible crime patterns in certain jurisdictions. Comprehensive data sharing software makes it easy to analyze information in databases to identify crime patterns and predict when a new crime will be committed.
Share Resources
Criminals are not limited by jurisdiction borders, meaning they may cross into one or more jurisdictions when on a crime spree. However, these perpetrators often leave clues in their path, allowing law enforcement to track them down.
Information received from other jurisdictions can help law enforcement quickly apprehend dangerous criminals. Data sharing software simplifies the process of sharing resources internally and with agencies in other jurisdictions.
Cut Costs
By establishing crime patterns through the analysis of data, law enforcement agencies can better allocate their resources to make data-driven decisions. Many law enforcement agencies work on a strict budget that requires a strategic plan to keep costs low while reaching key objectives. Data sharing enables officers to scale down the amount of manual research they must perform and allocate more time toward critical tasks.
Increase Apprehension Rates
It can be difficult to track down criminals without access to the right data. Through data sharing, law enforcement officers can gather data about a perpetrator and use this information to narrow down where the person may be and how best to approach the situation.
Data sharing helps prevent agencies from duplicating their efforts or chasing dead ends. With the right data sharing software, jurisdictions see apprehension rates increase and more successful prosecutions.
Adapt to a Younger Workforce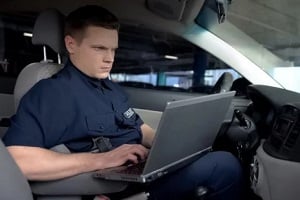 The law enforcement industry is experiencing an influx of younger officers assuming essential positions as previous generations of officers retire. Unlike established officers who had limited technologies in decades past, younger officers are used to being able to access information on their mobile devices at the touch of a button. Data sharing software enables this new generation of officers to perform their duties using technology that is familiar to them.
Upgrade Siloed Systems
Some police departments continue to rely on databases where information is siloed. Record management systems (RMS) are often used by police to document encounters and incidents but it can be difficult to share information from one RMS to another.
Data is also scattered in other areas, such as computer-aided dispatch (CAD) records, license plate reader results and warrant records. Comprehensive police software allows law enforcement to gather all of this information into one convenient software solution.
Divert Individuals from Crime
One of the biggest goals of the law enforcement industry is to get individuals the help they need before they end up in jail. With proper data sharing capabilities, officers can help individuals who are experiencing a mental health crisis or similar situation to prevent them from having to enter the criminal justice system. Officers can connect individuals to mental health services to eliminate disruptive or unlawful behaviors which may reduce arrests.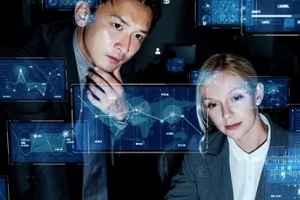 Collaborate with Other Agencies
When it comes to solving crimes, the more people involved in the process, the more likely the case will be resolved successfully. Data sharing software allows law enforcement agencies to communicate and collaborate with other agencies with ease.
Many municipalities share borders and often have information about the same cases. Being able to quickly access crime data from neighboring agencies to build a case together can help catch criminals quickly and reduce crime.
Schedule a Consultation
For the best in data sharing capabilities, trust CPI OpenFox. CPI offers innovative law enforcement software and advanced data sharing solutions for use by local and state law enforcement agencies across the U.S.
The OpenFox product suite offers comprehensive software solutions designed to optimize the ability of a department to effectively store data, share information and provide intelligent law enforcement services to local communities.
With access to the right tools, officers can reduce planning and reporting, access various channels of data and improve reporting capabilities. To learn more about how sharing data improves efficiency for law enforcement or to schedule a consultation with a software professional, contact CPI OpenFox today.