Police departments and other law enforcement agencies across the country depend on national crime information systems to gain access to the most up-to-date information. These systems are made up of criminal records databases that enable criminal justice agencies to search for information regarding wanted persons, stolen property and various other police matters.
The FBI Criminal Justice Information Services (CJIS) division is responsible for managing and operating many of the national crime information systems used by public safety communities for civil and criminal purposes.
Types of National Crime Information Systems
Law enforcement agencies throughout the United States are tasked with submitting important criminal information to CJIS national crime information systems to ensure that these databases always contain the most up-to-date information.
The exchange of information between different police departments and criminal justice agencies is key to maintaining public safety. The FBI provides a telecommunication network to a CJIS Systems Agency (CSA) in each U.S. state, the District of Columbia, Canada and. territories.
Some of the most widely known types of national crime information systems include:
National Crime Information Center (NCIC)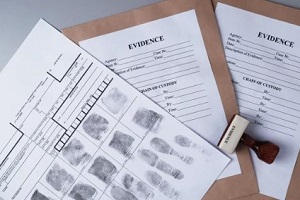 The NCIC is a digital index of criminal information and includes missing persons. It was originally designed to keep up with the rapid exchange of information between various criminal justice agencies.
This national crime information system is available to local, state and federal law enforcement and is operational and accessible at all times. All records in the NCIC are protected from unauthorized access, and users of the system are restricted to only the privileges that are necessary to perform a specific task.
Next Generation Identification (NGI)
The NGI has been deemed the largest electronic repository of biometric information on the planet. Although biometrics once referred to fingerprints, it now includes other modalities, such as palm prints, irises, voice prints and facial recognition.
Next Generation Identification is commonly used by ICE to check an individual's biometrics against criminal history, especially in cases where a person's biometrics cannot be located in the Automated Biometric Identification System (IDENT). Today, the NGI is used for both law enforcement and non-law enforcement purposes.
National Data Exchange (N-DEx)
The FBI's National Data Exchange System is an unclassified, no-fee, national information-sharing system that allows criminal justice agencies to easily search, analyze, link, and share tribal, local, state and federal records. This national crime information system is made up of information that has been collected from law enforcement agencies in connection with their official duties.
The N-DEx system provides restricted access to agencies that are performing criminal justice duties and can be accessed through the Law Enforcement Enterprise Portal (LEEP) which requires CJIS Systems Officer (CSO) approval.
National Instant Criminal Background Check System (NICS)
The NICS was established following the NICS Improvement Act which amends the Brady Handgun Violence Prevention Act of 1993. The Brady Act requires all Federal Firearms Licensees (FFL) to check the NICS before transferring any firearm to an unlicensed individual.
The NICS then provides information on whether the unlicensed individual is prohibited from possessing or receiving a firearm under federal or state law. Individuals who have been adjudicated as having a mental disability or having been committed to a mental institution are prohibited from possessing a firearm.
Law Enforcement Enterprise Portal (LEEP)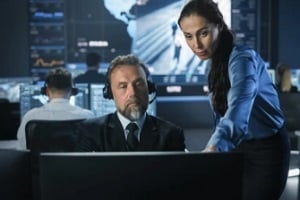 LEEP is a secure platform designed for use by law enforcement agencies, criminal justice entities and intelligence groups. This national crime information system provides users with analytical resources and other web-based investigative tools.
LEEP also allows users to collaborate in a secure environment by sharing important documents and leveraging tools to strengthen their cases. There are several different services on LEEP, such as the Virtual Command Center, JusticeConnect, Active Shooter, Intellink, Internet Crime Complaint Center (iC3), and Malware Investigator.
International Justice and Public Safety Network (Nlets)
Nlets is known as the premier interstate public safety and justice network used by criminal justice professionals, law enforcement and other public safety officials.
The Nlets system supports all local, state and federal law enforcement agencies by providing a safe environment that encourages the sharing and exchanging of critical information. Through Nlets, criminal justice agencies can access a variety of information, such as driver's license information, vehicle registration data, and wildlife registration information.
Schedule a Consultation with CPI OpenFox
Having access to the right information and technology can make all the difference when it comes to managing law enforcement matters. At Computer Projects of Illinois, Inc. (CPI), law enforcement professionals are provided with secure and highly reliable software and systems that allow for seamless data sharing.
CPI offers high-level software solutions designed to streamline law enforcement processes. These systems are fully encrypted and scalable to safeguard sensitive information and allow for uninterrupted growth. All OpenFox solutions are also created with customer needs in mind to ensure user-friendly applications.
To learn more about national crime information systems or to speak with CPI OpenFox about their offerings, schedule a consultation or call (630) 547-3088.