Law enforcement agencies and other public safety organizations have collectively sworn to protect their communities. Police departments rely heavily on innovative software solutions to help streamline daily processes, optimize information sharing and sustain a more intelligent workflow.
Access to the right technology can make a significant difference in the lives of public safety officials and the people they have pledged to serve. However, not all public safety software is the same; it is important to understand what to look for in law enforcement technology and the key benefits of these tools and features.
Importance of Quality Public Safety Software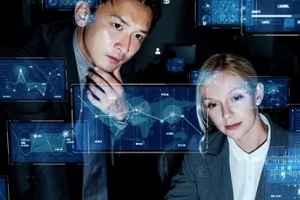 Law enforcement agencies across the country require the best support available to protect people, evidence and assets. Technology has the ability to make the jobs of public safety officials more efficient while reducing crime in local communities. While many departments have already begun to make the move towards better IT solutions, some remain dependent on their legacy systems.
Quality public safety software can provide countless benefits to the law enforcement community, including:
Reduction in response time
Streamlined reporting processes using a single application
Improved pre-planning processes
Protection of physical and digital evidence
Creation of meaningful and actionable reports
What to Look for in Public Safety Software
Public safety organizations are modernizing their services to better handle increasing calls for services. With the right software, agencies can increase their abilities to perform and build positive connections in their jurisdictions. When comparing public safety software solutions, there are some tools and features that all agencies should have, including the following:
Background Check Software
Professional background check software enables law enforcement officials to perform secure, modern and reliable background checks. Background check software can be used for a variety of purposes, such as to check previous arrests, court records, sex offenses, convictions, warrants and incarceration history. It can also be used to search military records, validate social security numbers, review drug test records, assess driving records, check character references and much more.
Citation Software
Law enforcement often turns to citation software to insert and manage traffic citation information. With citation software, law enforcement can automate the citation process while reducing the frequency of errors. Citation software can help drastically reduce ticket processing time and saves both police officers and citizens time during normal traffic stops and violations.
Reporting Software
Police officers are responsible for writing reports and ensuring that they become accessible in local and federal databases. Creating these reports manually can be a time-consuming process and the risk of error is considerably higher. When departments switch to reporting software, they can save time and reduce the risk of data duplication.
Communication Software
Law enforcement officials need the ability to communicate instantly and efficiently with one another. Public safety software enables officers to communicate with tools such as instant messaging and reliable CAD dispatch systems. Mobility allows officers to send messages in real-time and from any location using an internet-enabled device.
Scheduling Software
With scheduling software, law enforcement agencies can stay up-to-date with schedule changes. Departments often turn to scheduling software to make employee scheduling as efficient as possible. This type of software can provide agencies with countless benefits, such as improved communication, reduced overtime costs and compliance with labor laws.
Data Analysis Software
Law enforcement agencies often use data analysis software to review information, identify crime patterns and manage records. This software solution makes it easy for officers to access information anywhere and share it with officers on the scene. It also gives officers the ability to share important information with the public.
OpenFox Public Safety Software Offerings
For the best in public safety software, rely on CPI OpenFox. The OpenFox Suite of law enforcement software includes a range of innovative tools and features designed to facilitate secure information sharing and prevent communication barriers. The team of IT professionals at OpenFox is committed to helping law enforcement agencies develop and implement the technology they need to optimize their processes.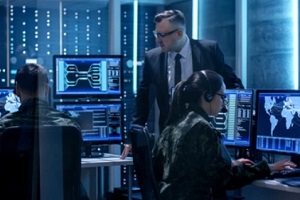 OpenFox includes a variety of plug-and-play tools that help streamline menial tasks, allowing officers more time to focus on core activities. With access to the right tools, officers can improve reporting capabilities, optimize patrol resource designation, cut down on planning and reporting time, and access channels of non-biased data. All systems are fully scalable and encrypted to protect sensitive information.
Software-as-a-Service (SaaS) is a method of delivering OpenFox applications.The only requirement is to be able access it via the internet; this eliminates the need to install software and conduct the maintenance of the product. With SaaS, agencies can enjoy lower costs, end-user transparency and automatic software and hardware upgrades. There are also no changes to remote systems.
Schedule a Consultation with CPI OpenFox Today
OpenFox law enforcement software solutions are built to meet the unique needs of modern public safety agencies across the United States. For more information about public safety software or to schedule a consultation, contact CPI OpenFox today.