Good communication is critical in nearly all industries but none more so than in law enforcement. The use of innovative communication technology enables police officers and other law enforcement officials to make quick and informed decisions based on readily available evidence.
Some of the most commonly used forms of police technology include radio and communication software. Neither is more important than the other as both provide different uses in criminal investigations and public safety. Learn more about these essential technologies and how they can be effectively used by law enforcement.
Two-Way Radios For Police & Law Enforcement Officials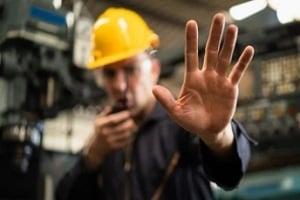 Radio technology is commonly used by law enforcement agencies of all sizes. Two-way radios are a fast, effective and vital tool available at prices that fit comfortably within most budgets. With two-way radios, officers can stay connected at all times, whether on the road or at a crime scene.
Two-way radios work by converting audio to radio waves which are then transmitted through the air. The radio waves are then received by other radios and converted back to audio. Conversion of radio waves can be sent by either a digital signal or analog signal, with the former being the most modern option. Digital radio enables users to also send other types of data over radio waves, such as status updates and text messages.
Most two-way radios work between the frequencies of 30 MHz and 1,000 MHz (1 GHz). This range is further broken down into two main categories: very high frequency (VHF) which has a range between 30 MHz and 300 MHz, and ultra-high frequency (UHF) which has a range between 300 MHz and 1 GHz. Some frequencies require a license.
Radio technology can be highly advantageous to law enforcement officials. While on duty, police officers often use two-way radios to communicate with the appropriate parties during emergencies, power outages or when cell phone towers are down or overloaded. Push-to-talk technology allows law enforcement officials to communicate exceedingly faster, often more so than a cell phone.
Two-way radios are lightweight, powerful and compact, meaning they can easily be carried with other essential gear. Many of these products feature built-in emergency features, such as an emergency alert button that is programmed to activate an alert that goes out to a predetermined radio channel to alert staff of an emergency.
Communication Software To Aid Police & Law Enforcement
Law enforcement agencies across the nation depend on communication software to communicate and collaborate internally and externally while meeting the highest security and compliance standards.
Communication software for police and other law enforcement can help streamline internal communications and workflows. Law enforcement is a mobile industry by nature and officers must have the means to quickly and effectively communicate and collaborate in a secure digital workspace. Communication software provides a centralized location to send messages, make notes, manage files, schedule activities and much more.
There are many ways in which communication software can prove invaluable in a law enforcement setting. An officer in the field, in a complex situation, could use video conferencing technology to discuss the issue with a supervisor. A police officer could schedule a court appearance using a shared calendar, or collaborate in real-time with an attorney.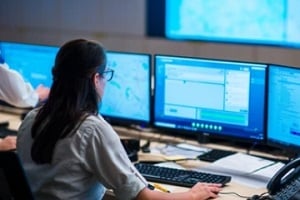 Law enforcement information software solutions can be especially useful for departments that require rapid and secure information sharing across units and departments. These information-sharing systems include a wide range of features to ensure the safety and privacy of sensitive information, such as real-time geolocation, maps and images on demand, bodycam video, license plate reading and warrant and arrest databases.
Poor communication methods leave law enforcement and their communities at risk for injury, theft and other crimes and catastrophes. Access to a reliable communications platform allows law enforcement to effectively connect, engage and form collaborative networks with one another.
CPI OpenFox – Innovative Law Enforcement Software
Effective communication in law enforcement is concise, clear, accessible and easy to understand. Problems can develop when there is not a reliable means of communication in law enforcement agencies and departments, resulting in overlooked information that could harm criminal investigations or cases.
Law enforcement officials are constantly receiving updates, new orders, policies and programs which need to be properly analyzed, organized and managed. The right law enforcement software solution can make all the difference in helping police stay informed, connected and protected.
CPI OpenFox is a privately held corporation known for delivering cutting-edge software solutions to the law enforcement industry. OpenFox law enforcement software solutions include enterprise-grade programs that help optimize law enforcement processes and streamline workflows. Convenient plug-and-play digital tools help automate menial tasks to allow officers to optimize their performance.
All OpenFox software solutions are designed with customer needs in mind. For more information about CPI's full range of products available in the OpenFox suite, contact CPI by phone at 630-547-3088, or schedule a consultation online.