Law enforcement has always maintained a position at the forefront of modern technology. Agencies at all levels continue to invest in the latest software and systems in an attempt to better serve their communities and protect the public. Having access to the right types of programs and features can make a significant difference.
Here are some types of software law enforcement needs to perform their job more successfully:
Database Software
Database software is used by law enforcement to efficiently create and maintain database records. With database software, law enforcement officials can more easily file, edit, update and report information. The software seamlessly manages large amounts of data and provides other innovative capabilities, such as data backup and multi-access control.
The use of database software enables users to gain access to the most up-to-date information at any time. Database software is safe for agencies to use, as system administrators can authorize or block user access to protect sensitive information. This type of software also helps minimize redundancies when multiple users work on the same project.
Investigation Software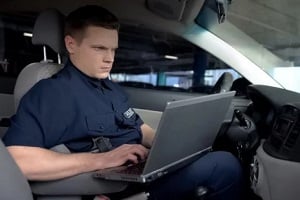 Investigators often rely on software tools to help track and manage their investigations. The right software solution can aid investigators with a range of tasks, such as efficient case intake, information searching, viewing of timelines, collecting of evidence and accurate reporting.
Software helps save investigators time by keeping track of cases without having to perform extensive manual work. These systems can include the use of deadlines to keep investigators motivated, as well as task management notifications to remind key personnel about important tasks. Mobile-friendly investigation software can be used while traveling to prevent important information from becoming lost or forgotten.
Scheduling Software
Law enforcement agencies must stay organized to ensure that cases are handled quickly and efficiently. Scheduling software helps automate certain employee scheduling processes, such as time tracking, employee communication and work schedule management. The use of scheduling software in law enforcement agencies can help optimize labor costs, prevent payroll-related errors, simplify time tracking, minimize scheduling conflicts and improve overall employee satisfaction.
Today, scheduling software includes a range of useful tools and features. Online schedule creation and management enables management to create work schedules for specified periods that include shifts and work hours. Employees can then access the most up-to-date version of the schedule using a mobile phone or web browser. Other functionalities include automatically updated timesheets, mobile work time punching, professional instant messaging and more.
Background Check Software
Background check software is used by law enforcement to verify personal information given by potential suspects or criminals. With background check software, law enforcement officials can review an array of data, such as arrest records, sex offenses, misdemeanor and felony convictions, incarceration history and current and past warrants.
Law enforcement can also use background check software to access driving records, validate social security numbers, check character references, search military records, review drug test records and access educational records. This type of data can be invaluable for safety and current information during investigations.
Case Management Software
Case management software solutions provide law enforcement agencies with a single, convenient location for storing and tracking case data. Case managers are often tasked with following workflows, recording incidents, uploading documents, researching cases and building case data. Case management software helps case managers remain organized while keeping sensitive data secure.
There are many benefits that law enforcement agencies can enjoy when they invest in quality case management software. The right tools and features enable law enforcement to manage more cases using the same number of resources, prepare for upcoming trials, track investigation activity from any location and collaborate with multiple parties at once.
Citation Software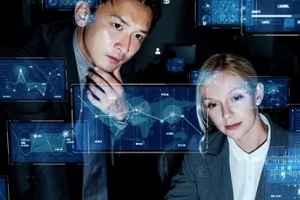 Citation software is commonly used by law enforcement officers to automate the citation process. This mobile technology has been proven to reduce costs, improve safety and save time by eliminating the need for inefficient paper tickets.
There are numerous benefits to making the switch to citation software. The efficiency of citation software helps to reduce errors, resulting in more accurate reporting of incidents. It also makes ticketing safer as officers can spend less time on the side of busy roads where they are in danger of getting struck by vehicles.
Reporting Software
Law enforcement agencies commonly use reporting software in field reporting. Using this innovative IT solution, officers can quickly and easily search through local and federal databases for information. Reporting software can also be used to print arrest tickets on the scene.
In the past, officers would have to spend a considerable amount of time manually writing and filing police reports. With the development of reporting software, valuable time is saved and redundant data is greatly reduced.
Schedule a Consultation
CPI OpenFox is a leader in law enforcement software and data-sharing solutions, offering an innovative suite of high-level software solutions designed to optimize commonly used law enforcement processes. Learn more about the OpenFox Law Enforcement Software Suite by scheduling a consultation with CPI.