Policing agencies are finding new ways to stay ahead of criminals by taking advantage of emerging technologies. Innovative software applications are transforming the way that law enforcement officials approach criminal investigations and carry out their day-to-day duties. With access to a wealth of data and IT tools, officers can better prepare for dangerous situations and protect the communities they serve.
The demand for law enforcement applications is growing at a rapid rate. According to a Research and Markets report, the global law enforcement software market for the forecast period of 2021 to 2025 is expected to grow at a compound annual growth rate (CAGR) of 9.58 percent, reaching a total of $929.48 million. Learn more about how police departments can benefit from deploying criminal history software applications.
Police-Community Relationship Building
For law enforcement to be most effective, there must be mutual trust between police departments and the communities they serve. Police officers often rely on cooperative community members to provide important information about crimes that they may have witnessed or heard about in their neighborhoods.
Computerized Criminal history applications help police officers remain more accountable and transparent. With the most up-to-date information, law enforcement can inform the news media and the public about the status of investigations and reduce the possibility of misinformation among communities.
Access to Historical Information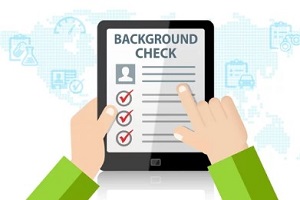 Law enforcement agencies maintain a large amount of data that is a valuable resource during investigations. This information is housed in expansive databases that can be easily searched in order to obtain data that may be used as evidence or to confirm the information provided by a witness or suspect.
Having access to historical information that is readily available to investigators can help law enforcement carry out investigations with greater accuracy and precision. This information can also limit threats to officers and the general public.
Information Sharing Capabilities
Law enforcement often relies on information shared between police departments and other law enforcement agencies. Through effective information-sharing, officers can better prevent, prepare for, respond to and recover from crimes and incidents that could pose a threat to the safety of their communities.
The use of criminal justice information-sharing applications provides officers with efficient incident response and management. These tools are useful in supporting the daily operations of law enforcement agencies at all levels.
Cloud-Based Technologies
Cloud-based applications have revolutionized the criminal justice landscape, providing police departments with the ability to access tools and information quickly and inexpensively. The security of sensitive data has always been a major concern for law enforcement but the adoption of cloud-based technologies has enhanced the safety of critical information.
There are several advantages to using cloud-based technologies to launch criminal history applications, such as compliance with the FBI's Criminal Justice Information Services (CJIS) division. Cloud-based technologies also allow police departments to better control costs, reduce data redundancies and protect against cyberattacks.
Mobile Case Management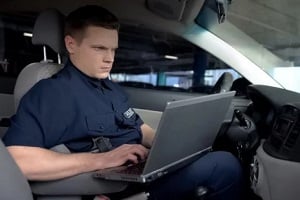 Police officers spend much of their time out of the office and in their communities. Whether patrolling neighborhoods or actively fighting crime, officers require access to information-capturing technologies while on the go.
Mobile case management applications enable police officers to capture data from their mobile devices, which can then be uploaded to a government system.
With mobile case management, officers in the field can easily retrieve information at any time and in any location. Data can be accurately logged and annotated to create reliable audit trails that make criminal investigations more successful and comprehensive.
Less Paperwork and Redundancies
In decades past, police departments relied heavily on manual paperwork. Whether they were searching for evidence in case files, writing manual reports or taking the time to mail documents to other departments, the amount of paperwork was considerable and resulted in the use of a significant amount of time and money.
Criminal history applications and other law enforcement software help significantly reduce the amount of paperwork that police departments encounter. Going digital also eliminates processing time, mailing time, photocopying errors and other data redundancies.
Data Reporting and Analytics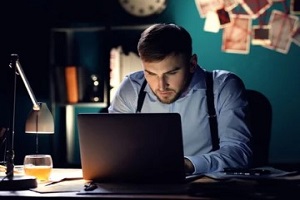 In any investigation, having proper reporting and analytics is critical to the final outcome of a case. To help police departments in their investigations, the FBI instituted the National Incident Based Reporting System (NIBRS) which requires law enforcement to provide specific information that is then sent to the Department of Justice.
With a comprehensive source of criminal history data that supports the monitoring of criminal activities and trend analysis, police officers can gain better insights as to when and how crimes will occur in their communities. For example, police may be notified when an unauthorized person attempts to buy a weapon.
Innovative Law Enforcement Software
CPI OpenFox is a leader in custom software solutions exclusively for the law enforcement industry. The OpenFox suite consists of invaluable law enforcement applications designed to give officers an advantage. To learn more about these law enforcement applications, schedule a consultation with CPI OpenFox or call (630) 547-3088.