Police software innovations are giving law enforcement the tools necessary to better fight crime and protect their communities. From background check software to police database, the right software suite has the power to transform the way that law enforcement officials do their job. Not all software solutions are comparable; an agency should choose a software vendor that meets the specific needs and budget of its organization.
Here are some qualities to look for in a law enforcement software vendor:
1. Fully-Integrated Software System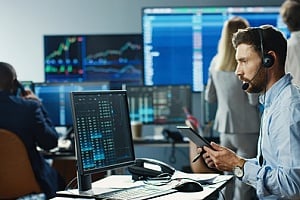 The correct software system will be able to meet the specific requirements of your agency. The right vendor will offer a fully-integrated system that prevents the agency from having to turn to multiple vendors for different components that may not effectively communicate with one another.
Having a fully-integrated software solution can save agencies money in the long term by avoiding expensive interfaces to connect incompatible system components. Police departments can also reduce redundant hardware expenses, licensing, maintenance costs and administrative expenses.
Although a fully-integrated system may mean a larger upfront investment, agencies can have all of the components they need in a single convenient solution. If technological issues should arise, having only one vendor can streamline the maintenance process and ensure that issues are managed quickly and efficiently.
2. Included Upgrades
Not all software vendors are fully transparent when it comes to their upgrade process. Most law enforcement agencies seek police software that includes upgrades and other enhancements in the original cost of the software package. While some vendors may offer upgrades and patches for the software's current version at no additional cost, they may fail to mention that upgrades for future versions of the software will cost extra.
The law enforcement industry is constantly changing and so are the threats to data and information. To stay protected from these threats, police must constantly update and upgrade their software to keep up with the latest cutting-edge technology and reduce the risk of data theft. Choose a police software vendor that includes free upgrades for existing and new versions.
3. User Training for Effective Use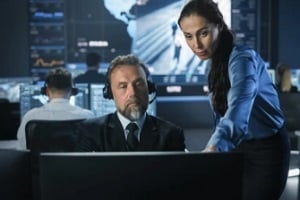 Implementing new police software is only useful if personnel understand how to use it effectively. Avoid software vendors that sell software solutions but do not provide follow-up training and support to their customers. Always ask vendors if they offer on-site support or training tools that can help staff learn how to use all features of the software.
Police software is a major investment in the valuable resources of time and money. When law enforcement personnel understand how to use different tools and features available with the software, they can perform their duties more accurately and with greater detail.
4. Company Stability
One of the biggest mistakes that a law enforcement agency can make when choosing a software vendor is to purchase software from a company that may go out of business or discontinue its product line. Evaluating company stability before making a software purchase is crucial to ensure that the vendor chosen will remain in business for many years.
When comparing software vendors, ask the vendor how long they have been in business to gauge their experience. Next, look at the vendor's customer base to see how long customers tend to stay with the vendor. A high customer turnover rate can be a sign of poor customer service or dissatisfaction with the software products. However, long-term customers show that the company is reliable and offers great products and service.
5. Streamlined Communication & Collaboration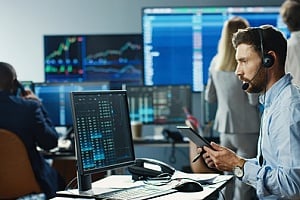 Law enforcement agencies not only need the ability to communicate internally but also externally to other departments and jurisdictions. Criminals do not always remain in one area; therefore, police departments need to constantly communicate and collaborate with one another to properly track crime trends and quickly apprehend criminals.
Choose a police software vendor that offers a variety of tools and features that allow officers to easily share data and other information. The ability to securely and effectively receive and send data between agencies has the potential to transform police tactics and allows for more intelligent-based policing work.
Schedule a Consultation
Computer Projects of Illinois, Inc (CPI) is a leader in the police software industry and is currently the only information-sharing solutions provider that is solely dedicated to helping law enforcement professionals.
CPI offers high-level software solutions that are specifically designed to optimize modern law enforcement processes. The solutions available in the comprehensive OpenFox product suite help police departments more effectively share information, improve reporting capabilities, share data, optimize patrol resource designation and much more.
These plug-and-play digital tools help law enforcement agencies streamline many of their daily, menial tasks by providing solutions that are robust, intelligent and scalable. To learn more about the solutions offered by the OpenFox product suite or to schedule a consultation with a police software expert, contact CPI OpenFox today.