Police departments nationwide are turning to new and improved law enforcement technologies to streamline operations and protect their communities. Law enforcement software is designed to improve policing practices, reduce human error, and build community trust by enhancing public safety and security.
With modern law enforcement agencies under pressure to produce speedy responses to suspicious events, public risks and criminal activities, there is no better time to become familiar with what today's law enforcement software has to offer.
Importance of Technology in Law Enforcement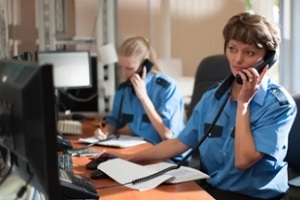 Law enforcement professionals rely on modern technology to assist in their day-to-day responsibilities. From thermal imaging and recognition technology to body cameras and robotic cameras, these innovative technologies provide departments with an added level of protection and give officers the advanced ability to track potential suspects.
Today, law enforcement technologies can be found both in and out of the office. Police utilize in-car cameras on the road, drones to gain aerial views, global positioning systems (GPS) and other technology to track and monitor suspects, and surveillance cameras to capture important events.
Key Features of Law Enforcement Software
Law enforcement software technology has proven to enhance public safety, reduce human error, increase efficiency and improve outcomes. When comparing different types of software, it is important to review all features and capabilities. Some features to look for include:
Cloud-based technology
Fast reporting writing capabilities
Customizable dashboard
NIBRS-certified data entry
Dispatch flexibility
Citation tools
Scheduling features
The right law enforcement software can provide professionals in the law enforcement industry with solutions that help save time, reduce costs and streamline operations. Some of the most sought-after law enforcement software product offerings include:
1. Police Checks
Law enforcement departments often use background check software to verify information about a person, such as their education history, financial background, past employment and criminal record.
This information can be useful in investigations, especially when a person is suspected of a crime and may be hiding information about themselves that could be deemed relevant to the situation. As this information is often needed quickly, modern law enforcement software enables police to perform expedited background checks.
2. Police Database Software
Police database software is an essential component of law enforcement software that aids in the management of property and evidence. This end-to-end chain of custody software is effective in managing digital and physical evidence, in addition to historical data.
There are several key advantages to implementing police database software, including easy integration. Police database software can be easily integrated into existing computer systems and tailored to the unique needs of a department. It can also help law enforcement professionals stay better organized by compiling all of their data into a single database.
3. Facial Recognition and Biometrics
The field of biometrics has come a long way over the last decade. Traditional fingerprinting has advanced to live scan fingerprinting software that is customized to submit accurate fingerprints to the FBI and similar authorities. Facial recognition software has also become more prominent in law enforcement, enabling police to identify suspects more rapidly.
Facial recognition software and other forms of biometrics are helping law enforcement in many ways. Police can use these tools to identify individuals who fail to provide ID when pulled over for traffic violations. Other biometric solutions that are currently being explored include keystroke tools, speech recognition software and Combined DNA Index System (CODIS).
4. Computerized Criminal History
Computerized criminal history (CCH) applications offer law enforcement professionals an easy-to-use tool that can be easily integrated with important records to achieve full-cycle criminal activity tracking and reporting. These applications can also support national data formats including the National Crime Information Center's (NCIS) index.
CCH applications use a central repository that can easily manage identification data and criminal history information, such as prosecutor details, arrest events and custody data. The flexible design of these applications also supports the integration of other applications such as sex offender registry data and firearm permits.
5. Sex Offender Registry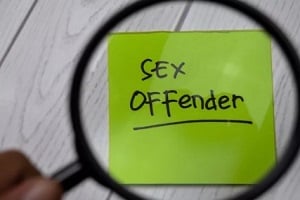 Sex offender registry software provides law enforcement professionals with access to important sex offender data. This software was created to help reduce errors and develop a digital-drive workflow that helps police keep their communities safe.
With sex offender registry software, law enforcement can maximize the efficiency of the systems they use to manage, record and enact law enforcement of sex offenders. System features include the automation of processes based on local and state laws, instant notification of relevant entities when new sex offenders have been registered, and automation of push notifications when sex offenders are in a particular area.
Schedule a Consultation with CPI OpenFox Today
Law enforcement software is changing the way that law enforcement officials across the country operate. The experts at CPI are pushing the limits of technology by delivering reliable and secure software solutions to the law enforcement industry. Get started today by scheduling a consultation with CPI OpenFox.